Waikato man to run 8,000km across Canada in support of Child Cancer Foundation
Waikato cancer research advocate Jon Nabbs is aiming to be the first New Zealander to run solo and unsupported across Canada, in an effort to raise funds for Child Cancer Foundation
A Cambridge man who lost both of his parents to cancer is aiming to run solo and unsupported across the entire width of Canada in support of children fighting the disease – an 8,000km journey that no New Zealander has yet completed.
Jon Nabbs, 32, will be starting from the Easternmost point of North America, St Johns, Newfoundland, on Wednesday 3 May and plans to finish the journey in Vancouver, British Columbia by mid-January. The journey is the equivalent of just under 200 marathons, back to back.
The adventure doubles as a fundraiser for Child Cancer Foundation NZ, as well as a number of Canadian child cancer centres. Nabbs hopes to raise $100,000 NZD to support fund research for children with cancer.
Commenting from Newfoundland's capital, St Johns – the ancient fishing village with a population just under the size of Hamilton – Nabbs said the journey is a race against time, and he's hoping to reach Vancouver before the Canadian winter arrives in December.
"It's Spring in Canada now, so that gives the longest possible weather window to make it across the middle of the continent before winter hits. January temperatures in places like Alberta, Manitoba, and Saskatchewan, can reach -40 degrees Celsius. I definitely don't want to hang around for that, so it's a race against the clock!"
Nabbs says that he's ready, although he expects the first month to be a bit of a settling in period.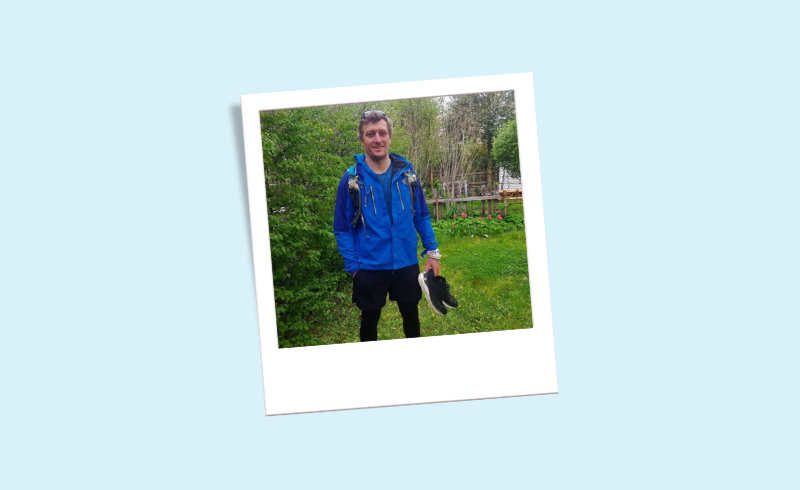 "It was a shock to see just how harsh the weather is here in Newfoundland. I've done my prep, but nothing can prepare you for seeing it in the flesh. The wind roars across the Avalon Isthmus, sweeping straight in from the Arctic circle, hammering the sea-cliffs and carrying down icebergs into the bay."
In the interest of safety, Nabbs will be sticking to paved surfaces on his way across Canada. Though the journey is well-planned, he says that on a solo challenge like this one, it's important to remain close to civilization, in case of any unforeseen circumstances.
Nabbs will be attempting the adventure alone, without a support crew – something that, to the best of his research, has not yet been done by any New Zealander. Only 7 people in history have completed the journey.
He hopes the challenge will open people's minds and hearts to the things we can do to support those who have had a cancer diagnosis, and their families.
"There are small things we can do to help limit the suffering of others after a diagnosis is received. For the family, it's an awful feeling, like you're in a desperate grey tunnel that stretches into the distance with no option for escape. There's just this one tiny light at the end, and that's your hope for remission. You feel like you have no control. And I can't even begin to understand what it's like for the individual themselves."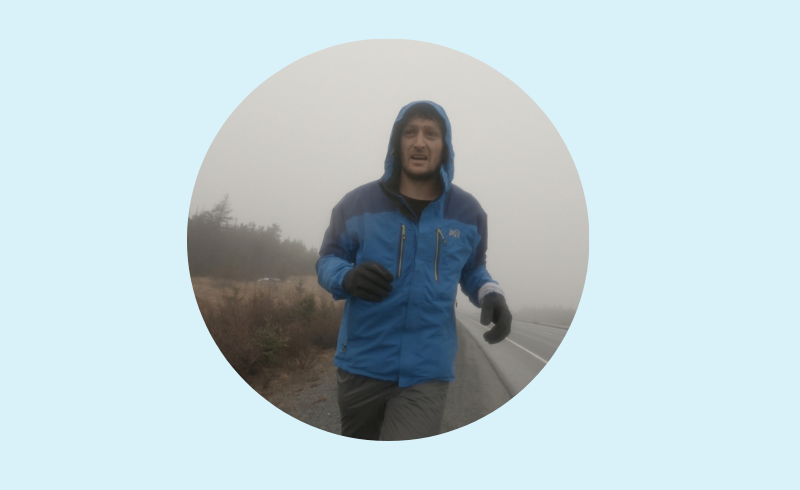 "But even so, there are things we can do to help reduce future suffering. Every case is different, but whether it's something little like joining them out for a walk and a cup of coffee to help bring a sense of normality and control through that difficult time, or something more fundamental like supporting cancer research so others in future won't have to suffer needlessly."
According to the World Cancer Research Fund, New Zealand has the 2nd highest rates in the world for skin cancer, the disease that Nabbs's father, Brian, died of. But Nabbs says there is hope.
"Cancer treatment has come a long way in recent years. We now have cures for types of cancer that would have been a sure death sentence when I was a kid. I think it's easy to overlook that, but if we keep up the good work and keep it a priority, we really can make progress towards getting on top of cancer once and for all."
Nabbs's parents both lost their lives to cancer in the space of 16 months through 2020-2021.
His mother, Margaret Forsyth, who passed away in 2021, was a Silver Fern icon of the 1980s and a member of the victorious 1979 and 1987 World Champion Silver Ferns teams.
Nabbs says that, thanks to his parents, exercise and outdoor activity has always been a part of his life. "Mum and Dad introduced me to a love of sport, adventure, and the outdoors. They were tireless in how they raised my brothers and I to appreciate our big backyard. They were wonderful parents, and this new challenge is a result of that upbringing, as well as a way to help others beat the disease that cut their time short."
Although it's officially an unsupported adventure, Nabbs is appealing to New Zealanders to send him their moral support online.
"It's my biggest challenge yet! I'm nervous, but I'm excited too. I'm ready to go! I hope people join me on the adventure online and through my YouTube videos. Send the love, because I'm sure there are going to be some challenging days! Every little bit of encouragement will help get me to Vancouver and raise money for kids fighting cancer!"
People can follow Nabbs's journey through his YouTube videos, Facebook and Instagram pages, all of which are accessible through his website, www.jonnabbs.com
The adventure begins from St John's, Newfoundland, on Wednesday 3 May, at 10:30pm NZ time.
Help Jon make a difference.
You can support Jon by making a donation through the link