3 free online support resources for children with cancer
Discover just some of the fantastic resources available for free online that can help you and your whānau navigate your childhood cancer journey.
I Draw Childhood Cancer – Angus Olsen 
Angus Olsen is an Australian artist whose daughter Jane was diagnosed with cancer at the age of two. While in therapy, Angus created simple stories to help Jane understand and process what she had faced. 
In between serving customers from his train station coffee kiosk in Katoomba, Angus creates a range of illustrated books explaining complex medical needs to children facing cancer and their families. He has produced 20 books on various paediatric oncology subjects, including NG tubes, scans and ports. 
These wonderful books can be downloaded here for free: idrawchildhoodcancer.com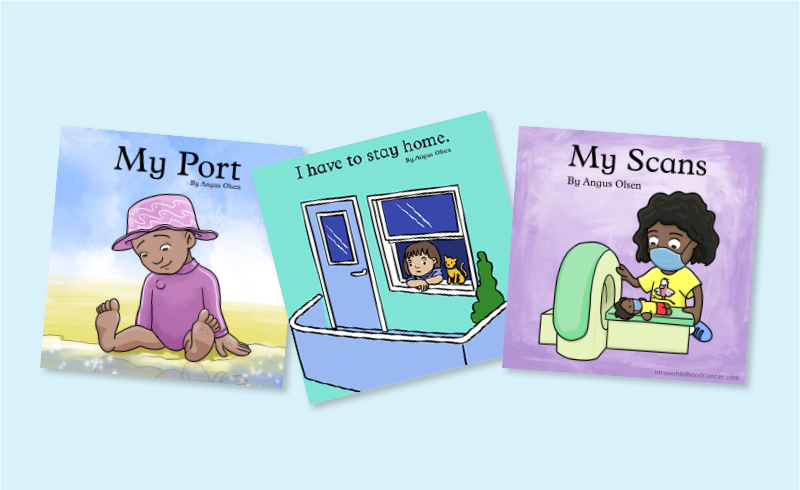 Grace Kelly Childhood Cancer Trust 
The Grace Kelly Childhood Cancer Trust is a UK charity that was founded in memory of four-year-old Grace Elizabeth Kelly, who passed away in 2014. They have created a range of publications for children which are designed to provide simple explanations for what is happening to them. 
Written specifically for children, the booklets are simple, colourful and designed to be quick to read. 
They also have booklets to help you talk with children who have had to face the death of a sibling or friend and help them adjust to life without them. These can be used to encourage discussion, raise any questions they may have and help them to voice their feelings. 
The information booklets can be downloaded for free here: gkcct.org/booklets-for-children 
And the bereavement booklets are found here: gkcct.org/bereavement-booklets-for-children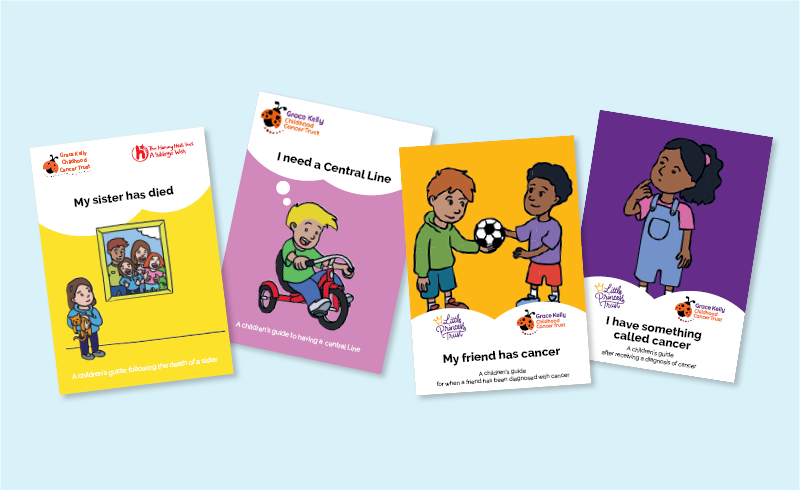 Kenzie's Gift 
Kenzie's Gift is a New Zealand charity supporting tamariki and whānau impacted by a serious illness, cancer diagnosis or bereavement. The charity was established in the memory of Mackenzie Eireann, who died from cancer in 2005 when she was just three years old. 
Kenzie's Gift produces a range of fantastic kits to support children and their families through childhood cancer. Their 'Journey Kits' can help children and their caregivers understand cancer, recognise their emotions and keep a record of their journey. These packs are full of helpful information, tips and advice. 
They also have a 'Memories are Forever Kit' which is designed to help bereaved tamariki and families navigate their grief. 
These are all available as a free download here: kenziesgift.com/support-kits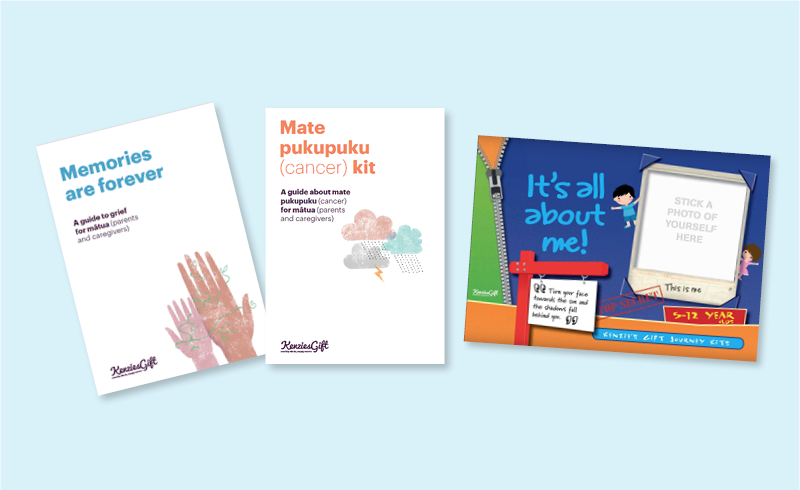 Read more stories like this in our latest issue of Sharing magazine.  
Help us make a difference.
We can't do this without you.
Child Cancer Foundation provides vital support to Kiwi kids with cancer and their families. Please help by making a donation today.