Sue Green retires after 26 years of voluntary service
After 26 years of involvement with Child Cancer Foundation in the Mid-Canterbury region, Sue Green has decided to step down from her role as Whānau Connect Lead.
Sue was a founding member of the Mid-Canterbury branch of Child Cancer Foundation following her and her husband Rod's son's cancer diagnosis in 1987. The branch was set up in 1996, with the purpose of raising funds to support local families impacted by childhood cancer as well as organising social outings. 
The Mid-Canterbury branch was discontinued when Child Cancer Foundation transitioned to a national charity in the late-2000s. However, Sue still recognised a need for supporting local families, so she helped set up a local support group (which would become the Whānau Connect Group) for Mid-Canterbury families in 2010, taking on the role as lead. 
Sue has been an incredibly committed volunteer throughout her time with Child Cancer Foundation and has been instrumental in ensuring families going through childhood cancer in the Mid-Canterbury region feel supported. Thank you, Sue, for your many years of dedicated service.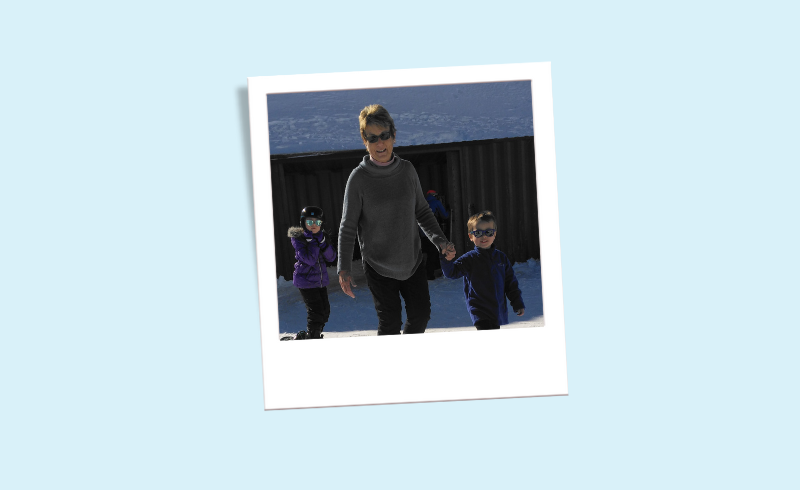 Five minutes with Sue Green: 
What motivated you to volunteer for Child Cancer Foundation? 
It was a very lonely time when we came back from hospital. I felt isolated and not confident caring for our son away from the security of the medical staff. I never want anyone to have the feelings of isolation I experienced. Although Methven folk were wonderful and supportive, it's hard for others to understand what you're going through. 
How have things changed for families impacted by childhood cancer since you first became involved? 
Child Cancer Foundation's family support staff are new – when we were diagnosed in 1987, the Hope Group were the support team in Christchurch. This soon changed when they joined with Child Cancer Foundation. 
I stayed in the nurses' home while our son was on treatment which was a large, mainly empty, scary building to go to at night. Once Child Cancer Foundation purchased and renovated 'The House' in Cashel Street in 1988 we could stay there instead. Judith Watson was in charge, and it was a very friendly welcoming place for those staying or visiting during the day. A home away from home. This was prior to the Ronald McDonald House being built. 
What moments stand out for you as highlights since being involved in Whānau Connect? 
Nothing in particular, but watching the children playing together brings me great pleasure. 
What are you most proud of regarding your involvement with Whānau Connect in the Mid-Canterbury region? 

That families feel part of the group of parents who have been there, done that! They form firm friendships for support. 
What do you think families appreciate most about being part of the Mid-Canterbury Whānau Connect Group? 
Our closeness and friendships and care for one another. 
What are your interests/what other activities are you involved in? 
I am a member of the Ashburton Rowing Club and row regularly if possible. I am a member and past President of the Ashburton County Lions club, and I have been volunteering at Plunket. I love gardening, biking and have a lifelong interest in education, having been involved in it throughout my working life. 
Our Whānau Connect Groups provide peer-to-peer support to families living through childhood cancer in their region. 
If you would like to be a part of a peer-to-peer support network in your community or are interested in learning more, please get in touch with your local Whānau Connect Lead here. 
Please donate today to ensure that more families can form important social connections with people going through a similar experience to them.
Help us make a difference.
We can't do this without you.
Child Cancer Foundation provides support to Kiwi kids on their cancer journey. We need your help to provide the vital support to families. Please make a donation today.