7 ways you can support Kiwi kids with cancer in 2023
Do you have a New Year's resolution to give back this year? Discover 7 ways you can help tamariki with cancer and their whānau in 2023.
There's no better feeling than helping others, which is why being more charitable is a great New Year's resolution. Not only will you improve the lives of people in your community, but research has shown that helping others can also enhance your own health, happiness and wellbeing. 
There are so many ways you can make a difference to families impacted by childhood cancer in 2023, but here are some of our top ideas: 
1. Volunteer for our 2023 Street Appeal 
Our Street Appeal is our biggest fundraising event of the year, where hundreds of incredible volunteers take to the streets to collect the funds needed to support children with cancer and their families. 
This year it's taking place nationwide on Friday 10 and Saturday 11 March. 
To get involved, all you have to do is choose a two-hour slot at a collection site near you, then be there on the day to collect lots of vital funds. It's that easy!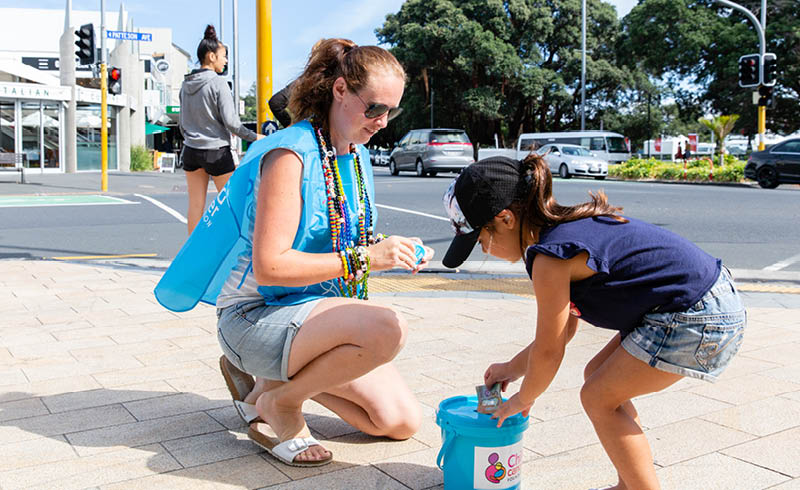 2. Become a regular giver 
No matter how big or small, every donation we receive from generous Kiwis goes a long way in supporting children with cancer and their whānau. 
You can help these families all year round by setting up an automatic, recurring donation. Simply choose the amount and frequency to donate and you will help provide personalised support when they need it most. 
You'll receive an annual receipt at the end of the financial year to submit with your tax claim.  
3. Active fundraiser 
Working towards a fitness goal this year? Scale up your physical efforts by fundraising for Kiwi kids with cancer at the same time. 
Whether you run a marathon, do a cycling challenge or join our Child Cancer Foundation Round the Bays team, you are guaranteed to have a lot of fun, and it's a great way to encourage support from your community. You can even connect your fundraising profile to your Strava account to track your progress! 
4. Shave your head 
Have you been thinking about shaving your head or cutting your hair for a good cause? Raising money through a head shave is a fantastic way to generate donations from your family and friends.  
You can also take it a step further by selling your cut hair to Freedom Hair, who create incredible wigs for men, women and children in New Zealand. Freedom Wigs can then donate the payment for your hair back to Child Cancer Foundation. 
Not only will you be helping support Kiwi kids with cancer, but you'll also be providing a wig to someone in need!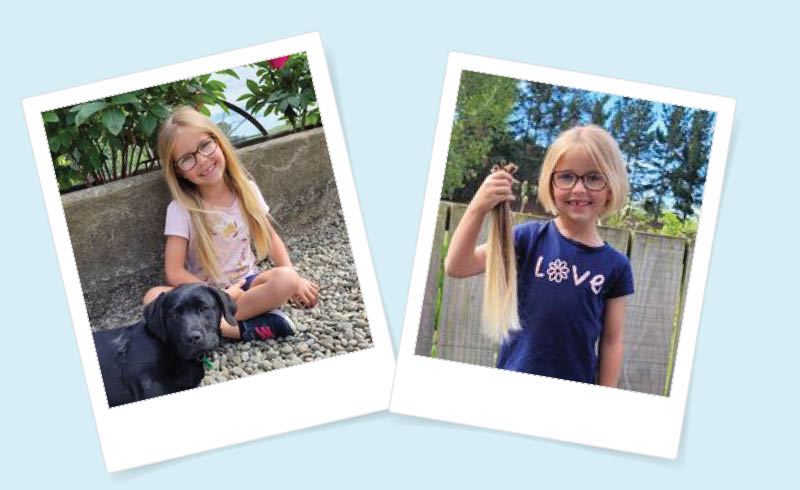 5. Re-gift your tax credits 
Did you know that donations made to Child Cancer Foundation are eligible for a 33% tax refund from the IRD? You can then donate your tax refund back to us, helping to support more tamariki at no extra cost! 
Supergenerous can help you claim rebates for donations made in the past four years. All you need to do is sign up on their website and they'll collect receipts for all the charities you give to, manage the claim through the IRD and send you updates along the way. All you need to do is sit back and relax while they do the hard work. 
6. Donate each pay day with payroll giving 
Payroll giving is a voluntary scheme that allows you to make regular donations to Child Cancer Foundation directly from your pay. You choose the amount to donate and frequency of the donation, and it will be taken out of your pay before it goes into your account. 
If you donate over $5, you will receive an immediate tax credit of 33% towards your PAYE. So while we will benefit from the full donation amount, you will receive a third of it back! 
If your employer isn't already set up on payroll giving, start the conversation with them today by sending them the link below. 
7. Leave a gift in your will 
Leave a legacy of hope for children with cancer by making a gift to Child Cancer Foundation in your will. 
Every year, more than a third of the funds we need to support families is donated by people who make a gift in their wills. That is why it is so important. Your legacy will help ensure that all Kiwi children with cancer and their families receive life-changing support when they need it most. 
Help us make a difference.
We can't do this without you.
Child Cancer Foundation provides support to Kiwi kids on their cancer journey. We need your help to provide the vital support to families. Please make a donation today.