What's new in Family Support?
Here are some of the recent highlights from our projects and support services
Everything we do at Child Cancer Foundation has our vision in the front of our minds, which is to walk alongside and support all children and their families on their cancer journey and advance improvements to childhood cancer care. This includes facilitating and supporting programmes which help tamariki and whānau form connections and build resilience. 
Here are some of the recent highlights from our projects and support services: 
Cascade 
We have had amazing feedback from parents who have taken part in Cascade and highly encourage all parents to sign up once their child has finished treatment. 
This four-week online group programme aims to connect primary caregivers of children/tamariki who have recently finished curative treatment, talk about common experiences and learn some helpful ways to cope with the challenges of 'life after cancer'. 
We run two groups concurrently over a four-week period, which take place on a Wednesday evening or Saturday. Our next group intakes will start on: 
Wednesday 2 & Saturday 5 August

 

Wednesday 25 & Saturday 28 October

 
If you are interested in taking part, please talk to your family support coordinator. We do have a waitlist so ensure you book in early – we are happy to book slots in advance. 
Online Antics 
Our monthly online programme for on-treatment tamariki has continued with fantastic success. The kids have enjoyed some super crafty activities, from making heart-themed garlands and decorating bags with puffy paint for a Valentines-themed session to creating edible cheerio cereal sheep treats for an animal-themed session! 
It has been wonderful to witness the joy being experienced through interaction with other tamariki and especially to see several kids coming back month after month. 
If your child is on treatment and would like to get involved with Online Antics, please contact your family support coordinator or Kate McGaw at KMcGaw@childcancer.org.nz.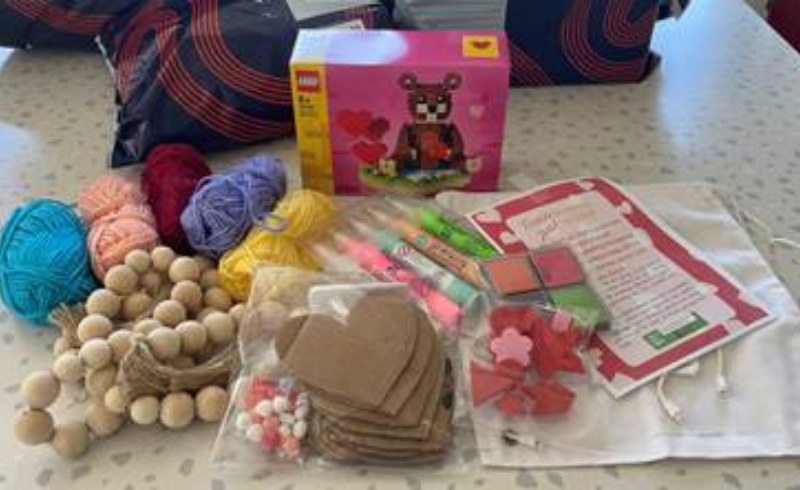 Counselling Network 
We are continuing to connect family members with counsellors in their hometown, helping them receive specific support once they have left their treatment providers and throughout the ongoing challenges of childhood cancer. 
This is facilitated through the Counselling Network, which is led by psychologists from Massey University in partnership with Child Cancer Foundation and the National Child Cancer Network. The project aims to train counsellors across Aotearoa in the effects of childhood cancer on children, siblings, parents and wider whānau. 
If you are interested in counselling for yourself, your child or a family member, please get in touch with your family support coordinator. 
"Manaia was struggling to get out of the dark place the treatment had taken him. I spoke to a family support coordinator and within a few days we were connected to an amazing local counsellor in Blenheim. Even after just one session, it changed everything for Manaia. 
"Not only did Child Cancer Foundation fund the sessions for Manaia, but they also funded sessions for me so I could have counselling too." 
Help us make a difference.
We can't do this without you.
Child Cancer Foundation provides support to Kiwi kids on their cancer journey. We need your help to provide the vital support to families. Please make a donation today.