8 books that can help children with their emotions
It can be hard to talk to your children about how they're feeling. In this article, we suggest some books that may help your conversations.
Fear, uncertainty, anger, guilt, sadness – these are just some of the many strong emotions that cancer can cause. So how do you support a child when they or someone they know is diagnosed with cancer? Talking to your child about cancer and everything that comes with it can be a stressful and difficult thing to do. 
Storytelling is a wonderful way to start the conversation in a way that is safe, age-appropriate, and helpful for your child. Whether you are looking to teach them about cancer, help them through their strong emotions or prompt them to open up about how they're feeling, there is a wide range of books available that can help you. 
As you start this conversation with your child, remember there's no such thing as a 'normal' reaction. Your child will have their own unique response, or they might have no response at all, which is also okay. Depending on your child's age, personality and level of development, their ability to understand what's happening around them and willingness to express their emotions may play a big part in how they respond. 
This article was originally published by RedKite, who support children, families and communities affected by childhood cancer in Australia. Find out more at redkite.org.au. 
0-12 years old
For a diagnosed child 
'I'm Worried' – Brian Moses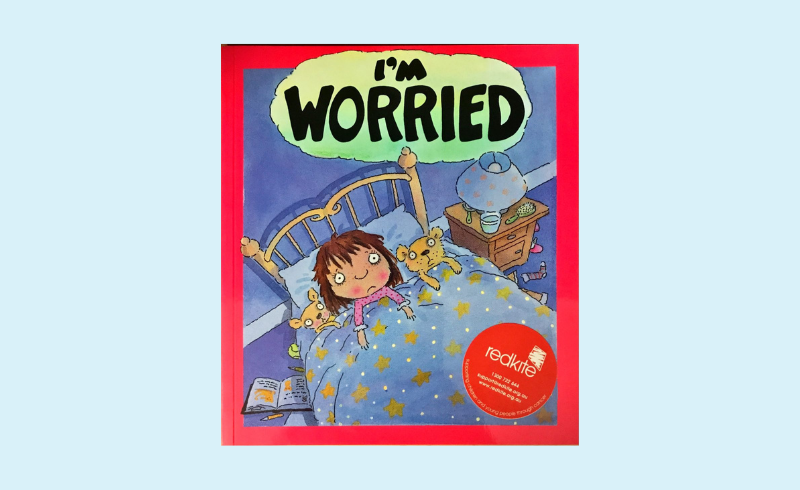 'I'm Worried' helps young children with feelings of anxiety and worry they may feel in their early years. From feeling left out when playing with friends to a stay in hospital or seeing other family members worry during anxious times, this book suggests ways that can help children put their worries into perspective. 
'Starbright – Meditation for children' – Maureen Garth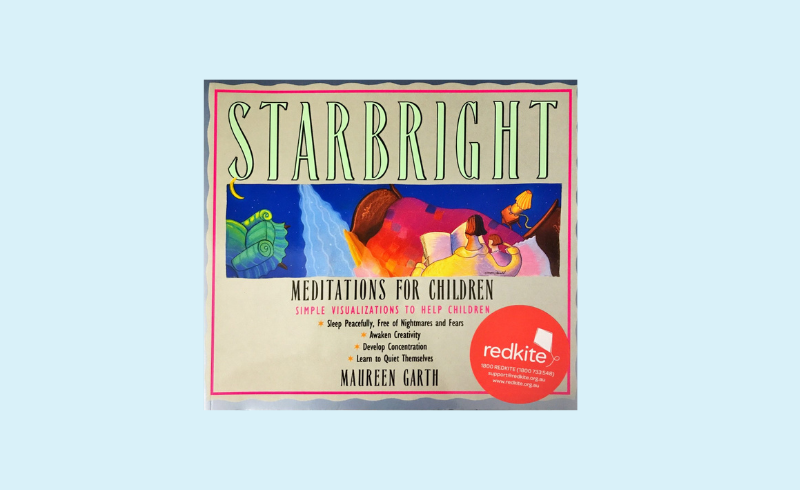 'Starbright' is a collection of stories that use simple visualisations to help children feel calm, fall asleep, or concentrate better. Maureen Garth created these meditations to help her daughter feel secure and cared for. 
For siblings of diagnosed children 
'Sometimes' – Rebecca Elliott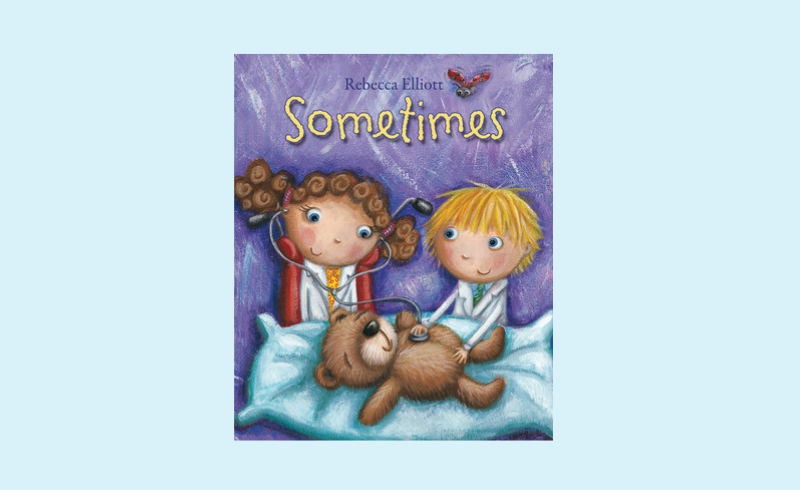 Toby knows his elder sister Clemmie is very brave, but when she has to go to the hospital again they both have to help each other face their fears. Together, they still find ways to have fun and make the hospital a much better place. This story will help encourage children to ease their fears and feel better about spending time in intimidating hospitals. 
Bereavement 
'Muddles, Puddles and Sunshine: Your activity book to help when someone has died' – Diana Crossley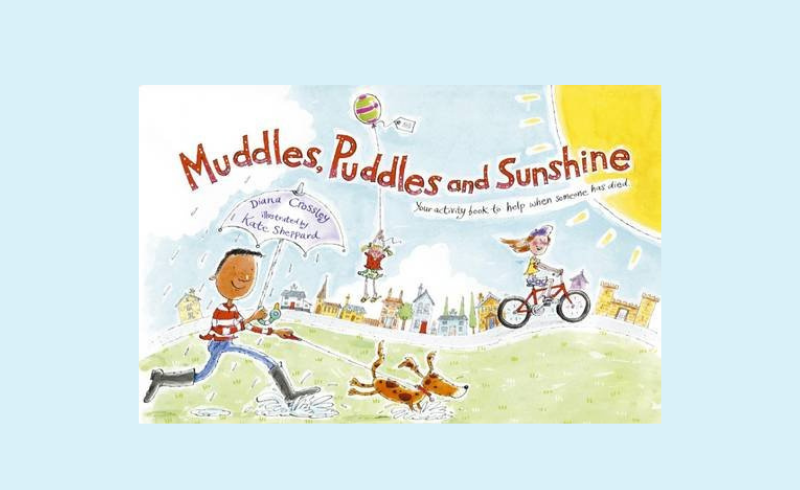 This book offers a structure and an outlet for the many difficult feelings which inevitably follow when someone dies. It aims to help children make sense of their experience by reflecting on the different aspects of their grief, whilst finding a balance between remembering and having fun. 
What's Under the Hat, Aunty?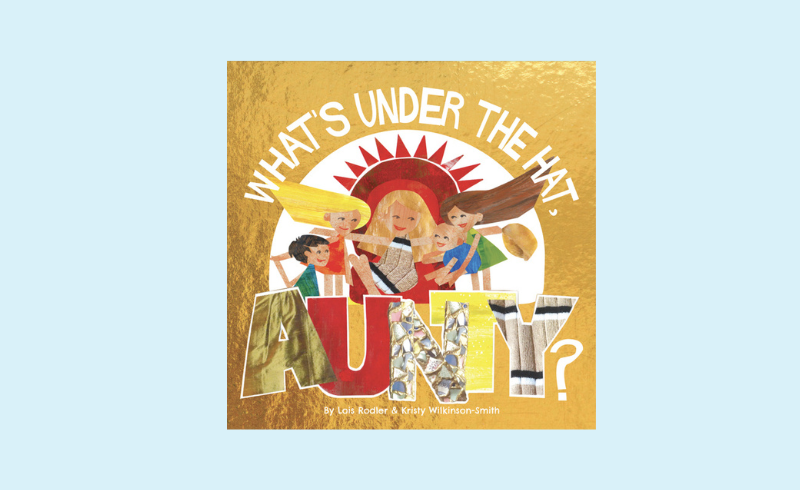 Originally designed as a family memoir and now a legacy to the life of the authors' friend, Leah, 'What's Under the Hat, Aunty?' takes readers through the journey of the beautiful relationship Leah shared with her family. It explores an alternative perspective of when a loved one falls ill, including a treasure hunt about love, truth and loss. 
13-18 years old
For a diagnosed child 
'What Cancer Taught me' – Jake Bailey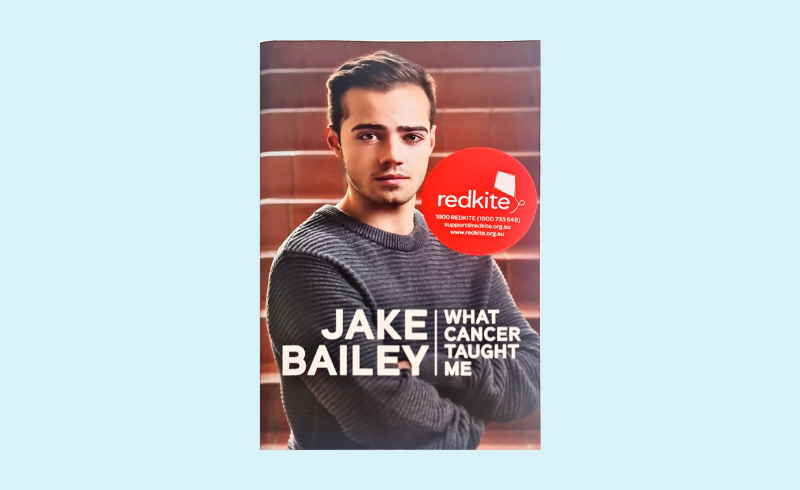 Jake has written this book about his experiences of being diagnosed with and going through treatment for Burkitt lymphoma as a Kiwi teen. Jake speaks very honestly of his experiences, especially the very challenging ones, and it's an enlightening and inspirational story of what he has learned from having cancer. 
For siblings of diagnosed children 
'I'm not her' – Janet Gurtler 

Tess is a junior in high school, she is the smart one and feels very different to her older sister Kristina, who is beautiful, athletic and popular. Then Kristina is diagnosed with cancer, and suddenly Tess has to navigate friendships, family relationships, being a teenager, and all the increased attention from the other students at school, while feeling like her family is falling apart and her sister is seriously ill. This is an excellent novel describing a girl's experience of being the sibling to a young person with cancer. 
Bereavement 
'Helping Teens Work Through Grief'  – Mary Kelly Perschy 

This book is a valuable guide, helping adults connect with grieving teens. The reader will find background information along with many specific activities to help teens reflect upon and talk about their particular concerns. Issues of grief are introduced through drawing, moulding clay, painting, movement, writing, listening to music, as well as talking in pairs and as a group. In addition, new activities incorporate the various dimensions of the grieving process with audio-visual materials and the internet. 
Read more stories like this in our latest issue of Sharing magazine. 
Help us make a difference.
We can't do this without you.
Child Cancer Foundation provides support to Kiwi kids on their cancer journey. We need your help to provide the vital support to families. Please make a donation today.