Personal Development Grants
Looking to the future with a Personal Development Grant
Child Cancer Foundation provides Personal Development Grants to children with cancer, as well as their siblings and parents. The grants can be life-changing for a family, and is often an important factor in helping them move forward with their lives and develop new skills.
Here are a few examples of families who have been able to discover new passions, strengthen old skills and look to the future after receiving a Personal Development Grant.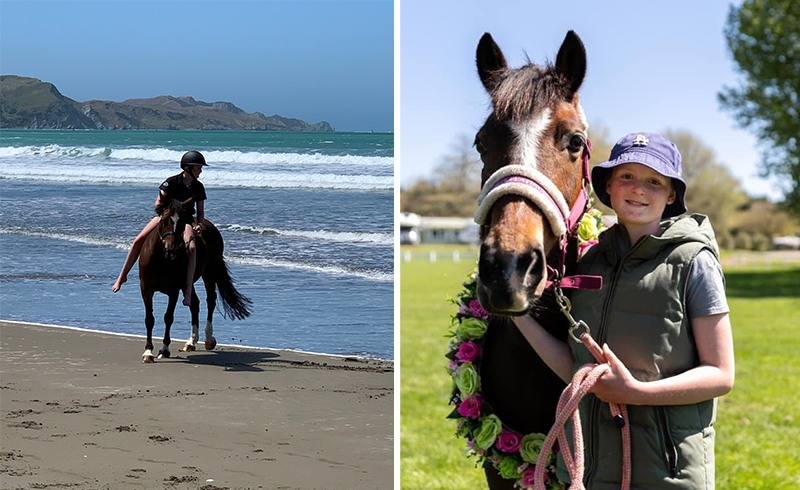 Lulu Tomlinson – Horse riding lessons
If you were to see Lulu Tomlinson riding her horse, Nivvy, today, you would never believe that the confident 12-year-old has recently been through eight months of treatment for medulloblastoma. Thirty radiation treatments and four rounds of chemotherapy helped her get through the worst of her cancer, and she is happily now in a five-year monitoring phase.
Before being diagnosed, Lulu was a keen and confident horse rider, so to help her reignite her passion Child Cancer Foundation awarded her a grant to have horse-riding lessons. Lulu's mum, Robyn, says it has given her a chance to improve her confidence and physical strength and to have a normal childhood again.
"Being able to return to riding has given Lulu joy back in her life," Robyn says. "She is really starting to form a bond with Nivvy, and was lucky enough to win a place in a Young Rider's Camp in Taupō last year. At the end of it, she was awarded a beautiful garland as the rider who had given 110%."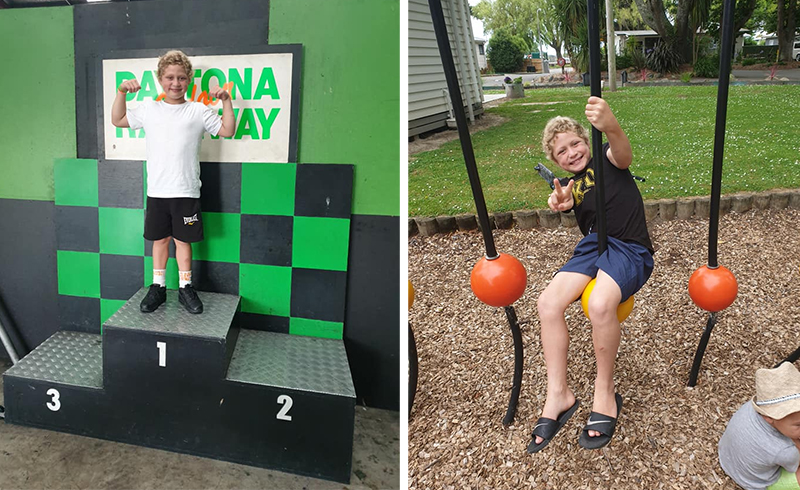 Rydah Timu – Scooter
Throughout Rydah Timu's six months of treatment for Hodgkin's lymphoma, his PlayStation 4 was his life. Whenever he wasn't undergoing treatment he was gaming, which meant he was inside 24/7. His mum, Melissa, says they couldn't even get him outside for a walk down the street or to kick a ball around.
It wasn't until he received a Personal Development Grant from Child Cancer Foundation that Rydah was able to discover just how much fun being active can be. With his grant Rydah was able to get a scooter, and since then he has been outside from the moment he wakes until bedtime.
"It took Rydah a long time to get back into anything physical, at school and at home," says Melissa. "Since receiving the Personal Development Grant, his stamina and fitness have really improved in this small amount of time.
"You would never think seeing this kid hoon down the street or at the park that this time last year he was stuck in his bed glued to the TV or a video game," says Melissa. "All our weekends are now spent out and about as a family with his scooter in the boot."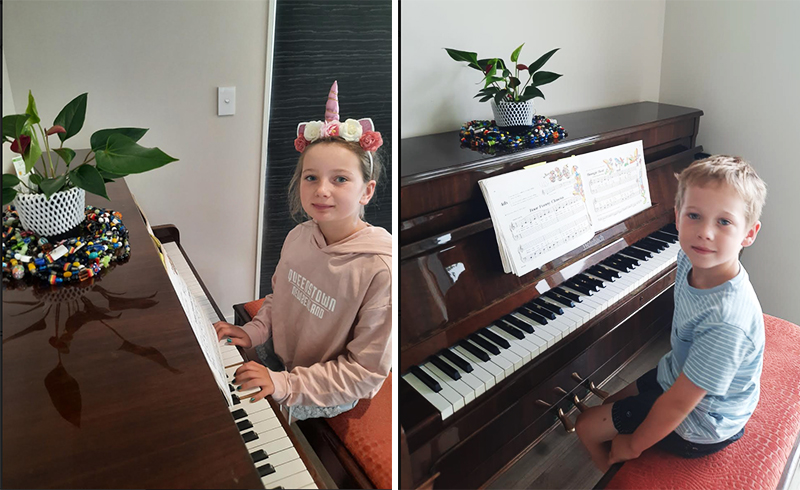 Isabella and William Nancekivell – Piano lessons
Last September, 800 days after being diagnosed with acute lymphoblastic leukaemia, nine-year-old Isabella Nancekivell was able to ring the End of Treatment Bell. To help her keep moving forward, Child Cancer Foundation awarded her a grant so she could have piano lessons with a local tutor.
For the Nancekivell family it was particularly special when Isabella's younger brother, William, also received a grant for piano lessons.
"That made our day," their mum, Ollivia, says. "William had missed out on a lot during Isabella's treatment, so for him to be included was so kind."
As well as being beneficial for Isabella's cognitive function while she recovered from treatment, the piano lessons gave the kids a chance to nurture a new passion. "The grant gave us all something else to focus on that wasn't related to surviving cancer but moving forward with our wellbeing after it," says Ollivia.
"I really love making up my own songs and writing the music for them. I am learning how to play using both hands." – Isabella.
"I'm learning a lot about the notes like middle C. I wasn't shy at the piano concert at the end of the year and I got to play two pieces. I love learning the piano." – William
Want to read more posts like this?
Head to our Blog to read more articles, news and updates