Caleb W's story
A cancer diagnosis that came out of the blue for this Christchurch family
Caleb, then aged nine, had random headaches, nausea, sore legs and blurred vision, so Jennie wanted him checked.
Within 24 hours, Caleb had been admitted to hospital, received CT scans, an MRI and mergency surgery to relieve a build-up of fluid in his brain.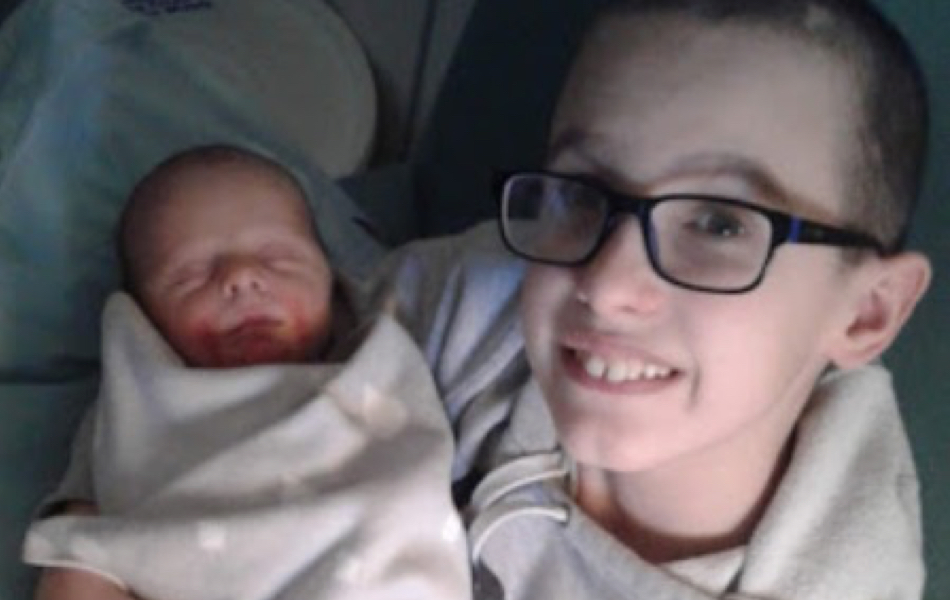 "The doctors told us Caleb had a brain tumour – a 5cm round lump with tentacles that spread through his brain like an octopus. It was a very rare type," Jennie recalls.
Ten days after the devastating diagnosis, the whole family flew to Auckland for Caleb's surgery.
Jennie remembers completing mountains of paper-work, signing forms and meeting with surgeons to learn the risks of surgery…she also remembers trying to settle Caleb's fears before the big day.
"It's not quiet in hospital at night, machines beeping, nurses popping in and out, children crying and phones ringing…but on this night my thoughts were the loudest thing I remember. I don't think Jeremy or I slept much, wondering how we were in this situation, why our boy, why didn't we notice sooner – so many emotions: anger, sorrow, pain and fear. But somehow when the sun rose we put on our smiles and spoke words of encouragement to settle Caleb as he prepared for surgery." she says.
Caleb's surgery should have taken up to 12 hours, so when Jennie's phone rang after only three the family feared the worst.
They were summoned urgently to the hospital, where they were met by surgeons who told them that they hadn't managed to remove all of the tumour and that Caleb was on life-support after suffering a large bleed and severe damage to his brain. A room was prepared for the family so they could spend the night with their precious son and brother before saying goodbye in the morning.
"We did our best to make the room brighter, we hung pictures, played music, infused oils and told many jokes and stories. We chose to believe he could hear us and we hung onto every ounce of hope that somehow Caleb would pull through. We were right to hope. Miraculously, after three days in a deep coma and despite the worst odds Caleb chose to fight for life!"
The next five months were incredibly difficult for the family, with Caleb facing five more surgeries and months of rehabilitation. They were split between Auckland and their home-town of Christchurch as they tried to keep life as normal as possible for Caleb's younger siblings, Brooke and Noah.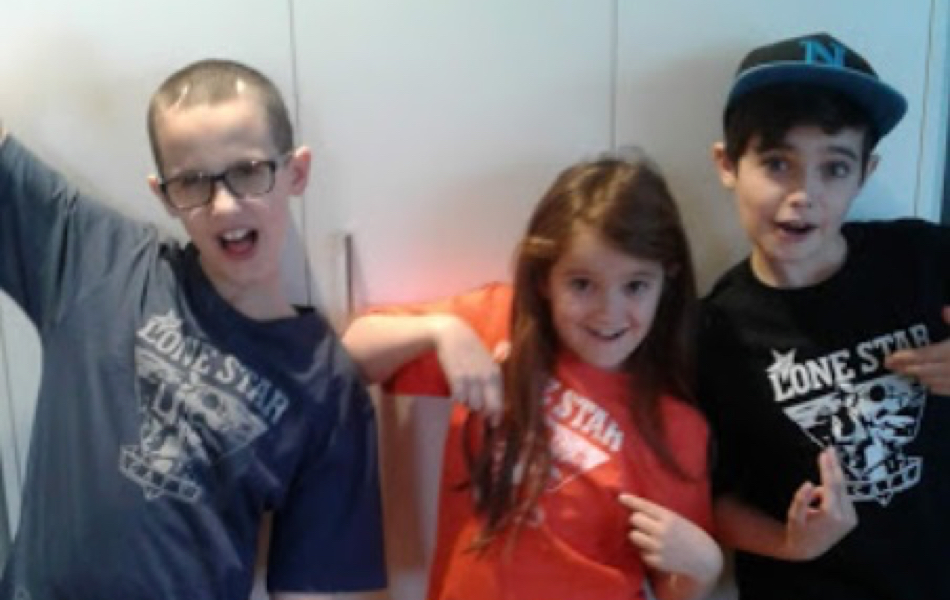 Caleb had to relearn so many aspects of daily life, but he worked hard to regain his speech, to hold his head up on his own, to sit, to stand and to walk with a frame. He had to remember how to swallow, to bathe and toilet himself and to brush his own teeth; and he did all of this knowing there was still a tumour in his brain.
For Jennie, one of the things that helped her and Jeremy through this uncertain and very stressful time was the support of their Child Cancer Foundation Family Support Coordinator, Sue.
"I honestly think being able to talk, vent and cry with her saved our marriage. Jeremy and I were like ships that passed in the night as we alternated being at home with the other kids or with Caleb. Being able to download to her meant we could just be there for each other.

I believe Family Support Coordinators are truly special human beings. They hear stories like ours and many others first hand, they share our joys and our sorrows, they feel our pain, they watch our children suffer and sometimes leave this world. They comfort us and provide joy wherever they can."
Finally, Caleb was able to return home. This momentous occasion was sadly to be short-lived after an MRI showed the tumour was growing again. All the family flew to Auckland for a holiday and the chance to create special memories before Caleb went into surgery.
"Then, we had to say our goodbyes in case Caleb didn't come back to us."
Thankfully, the surgery was a success and the tumour was gone! After four more weeks of rehab Caleb came home walking unaided.
"He's had 12 surgeries, beaten every set of odds against him and smashed every goal set for him. He is a miracle and a survivor and we are so lucky to have such an inspiration in our family."
Now 12, Caleb still lives with the daily struggles of a brain injury; his memory is affected, he tires easily, his muscles are not as strong and his eyesight has been affected.
He has regular scans and at the end of last year one showed that a tumour was growing again.
But Jennie is philosophical and says that when it has grown to a size where it needs to be operated on, Caleb will have surgery again. In the meantime, as she watches her son bounce on the trampoline, she says they will not live in a "constant circle of panic".
Please join us today
Are you able to help families like Caleb's by making a donation?
More than ever, we need your help to continue providing children and families with the specific support they need, for as long as they need it.