The Davies' story
This small Otago community is so supportive of Child Cancer Foundation, they've renamed it 'West Otago Wig Wednesday'
If you happen to be driving through West Otago on September 9th, don't be surprised if every which way you turn people are wearing wigs. As they have almost every year for the last five years, the small farming region in the deep south will be turning out in forces to support Child Cancer Foundation's Wig Wednesday, all because of one very special family.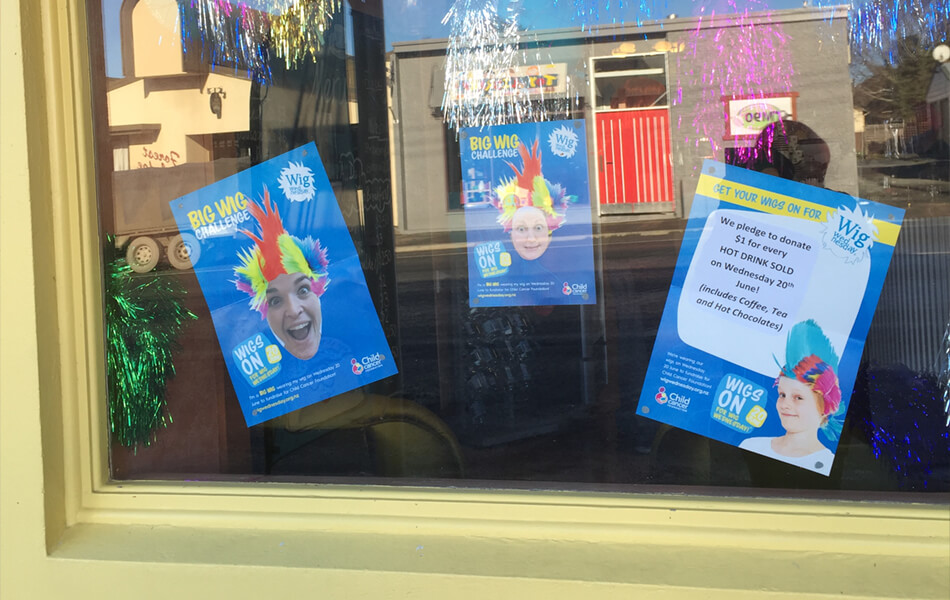 When Jock Davies was diagnosed with leukaemia in 2013 at age nine, it became very clear to his family just how generous their West Otago community was. From setting up a roster for locals to drop off dinner and clean their house, to taking Jock's older brothers George and Tom to sports practices and organising multiple event to raise money for the family, the tight-knit community helped the Davies keep life as normal as possible during the very stressful two years while Jock was on treatment.
So in 2018, when Jock relapsed and required a bone marrow transplant, the people of West Otago immediately resumed position and rallied behind the Davies again.
"We were blown away by the generosity on so many levels," Jock's mum Sarah says. "We live in an amazing place."
The family have also been supported by Child Cancer Foundation throughout their childhood cancer journey, providing both emotional support and practical assistance such as petrol and grocery vouchers, opportunities to make memories as a family and a constant listening ear through their Family Support Coordinator. The Davies have been hugely involved with giving back to Child Cancer Foundation, who Sarah describes as having been part of their family since Jock was first diagnosed.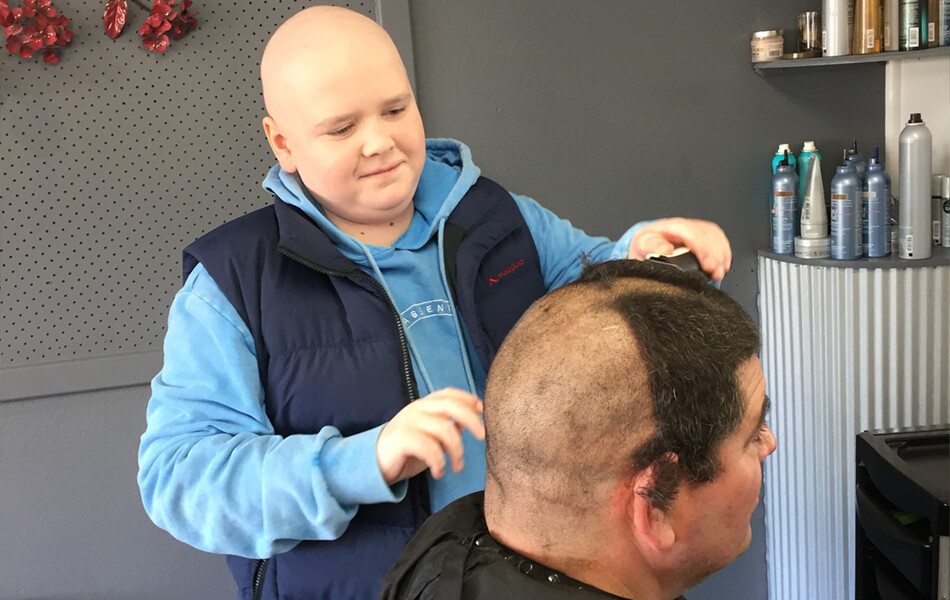 And because the Davies are passionate about supporting the Foundation, their community is naturally right there beside them.
"We love giving back to Child Cancer Foundation to help all those other families that find themselves on a journey that they never imagined," Sarah says. "The fact that our community knows that it is a charity very dear to us means they continue to support it too."
The community's biggest show of support always comes on Wig Wednesday, where they pull out all the stops to get wiggy. In previous years, West Otago schools have all jumped on board, with staff and students at the local high school, Blue Mountain College, often shaving their heads to raise money and awareness for childhood cancer. The region's businesses are loyal supporters too, with local favourite café Top Nosh giving money from every coffee sold and even making a special custard square – their most popular treat – to mark the day. Sarah and Jock love visiting local schools on the day to share Jock's experience, always taking his Beads of Courage® along to help tell the story.
In conjunction with Wig Wednesday in 2019, Sarah co-organised the West Otago Child Cancer Ball so locals could swap their Swanndris and gumboots for black ties and high heels. The event was a huge success, raising over $50,000 for Child Cancer Foundation – an unbelievable achievement for a small but incredibly generous community.
The plans for this year's Wig Wednesday are similar to previous years', with local schools doing a mufti and wacky hair day, shops running fundraising raffles, and a few of the staff at Blue Mountain College (including Sarah) already signed up to do a head shave. The local radio announcer is coming along to host the event – even getting his head shaved in the process.
Sarah said locals are so enthusiastic about the event each year that they have renamed it West Otago Wig Wednesday.
"We feel so proud that our community gets behind this day," she says.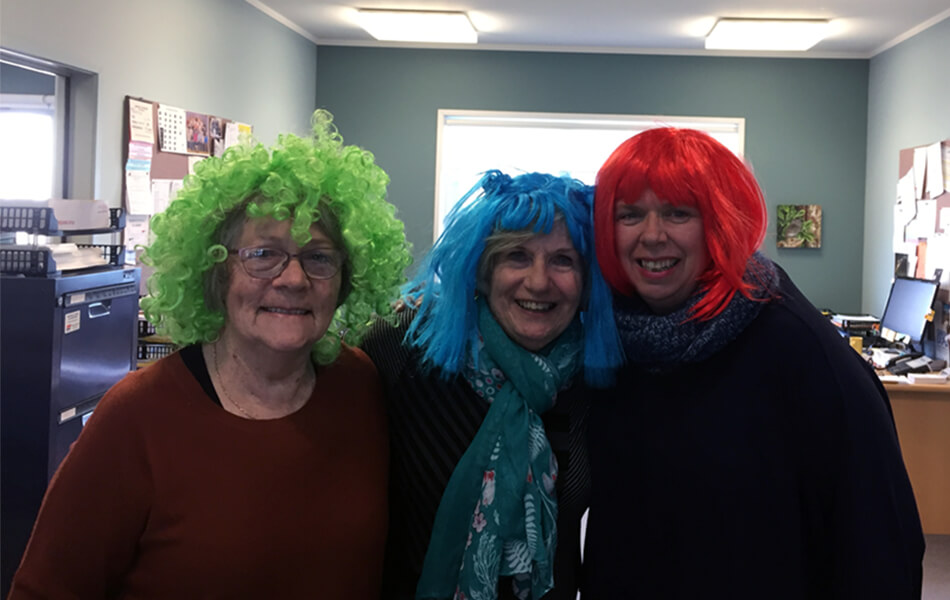 The Davies were recognised for their support of Child Cancer Foundation in 2019, receiving a much-deserved Community Service Award at our National Volunteer Awards. But for a family who has dedicated so much of their time to supporting their community, giving back is simply a part of life.
"We just do what so many others do in our community," Sarah says.
Jock celebrated his two-year post-transplant anniversary in July, and is enjoying a sporty, outdoorsy life just as every 16-year-old boy should be – including recently getting his restricted driving licence. Sarah says they will celebrate the anniversary of his bone marrow transplant every year, as well as continuing to support Child Cancer Foundation. Undoubtedly, the incredible people of West Otago will be with them every step of the way.
Join Jock, his family and the entire West Otago community by registering for Wig Wednesday today!