Roman's Story
"I don't think we would have got through this experience without Child Cancer Foundation."
My name is Courtney. I am 30 years old, and I'm a single mum to three-year-old Roman. We live in Tauranga with my mum and stepdad. 
When Roman was just 11 months old, we found out that he was suffering from an extremely rare type of cancer. 
Hearing that my baby had cancer was my worst nightmare. But getting that news was just the beginning. 
I had no idea how hard Roman's cancer journey was going to be for us.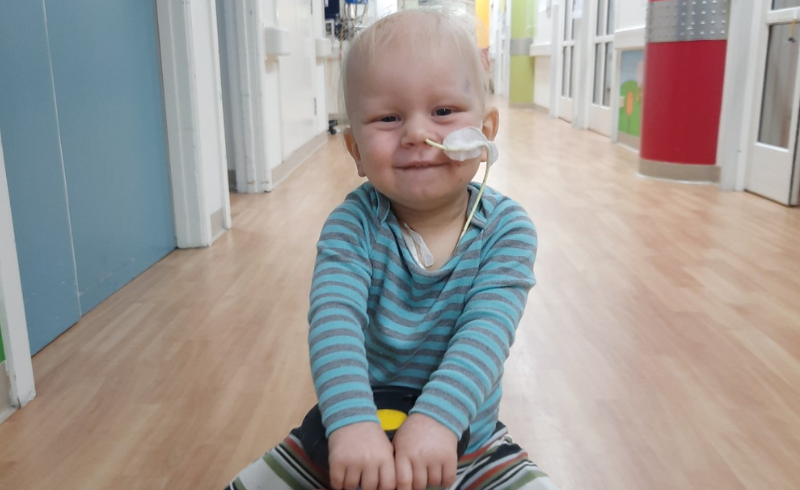 Before I get any further, I'll take you back to the start. 
In November 2020, Roman started having trouble breathing. He was only seven months old, so I was scared. I took him to the doctor, who told me to take him straight to the emergency department at Tauranga Hospital. There, he was diagnosed with life-threatening croup. 
The next night he went into ICU. I heard the doctors talking about how he might need to be helicoptered to Starship in Auckland. Luckily, he ended up getting better and we were sent home. 
Then, I noticed he had a raw, red rash which started to spread over his body. I took him back to the hospital, but they couldn't figure out what it was. They needed more tests done. 
On the week of Christmas, I was told to take Roman up to Starship so they could get a sample of his bone marrow. We didn't even have a chance to finish our Christmas shopping. 
At this point, I was starting to get alarm bells. I asked them if it was cancer, but they said they couldn't say for sure. 
Roman was in hospital for three days and had countless tests and blood transfusions. On Christmas Day, they said we could go back home to Tauranga. 
I was glad we got to go home, but I was devastated that Roman had to spend his first Christmas morning in hospital. 
In the weeks after our trip to Starship, we fell back into our usual routine. Then in February, they asked us to go back up to Auckland for some more tests.
One day, the doctors came through and said,
"We need to talk to you in a private room." 

My heart sank. I knew it was going to be bad news.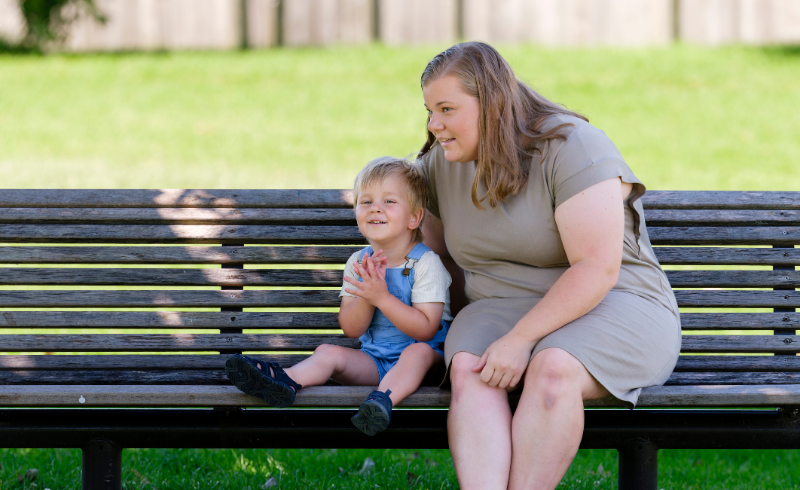 Roman's official diagnosis was juvenile myelomonocytic leukaemia. This is an extremely rare type of blood cancer that affects kids. There are only 1.2 cases per one million children! 
He started treatment straight away. He needed chemotherapy and a cord blood transplant. This was his only chance at survival. 
They said the treatment would take about six months. We ended up being in Starship for seven months. It was a long time to be away from home, with just a few short trips back to Tauranga in between. 
I had two jobs at the time of Roman's diagnosis. I had to quit one, but my other employer was amazing. They put me onto a casual contract and paid out all my sick leave and annual leave. 
I told them I might not be able to work for over a year, but they said they would keep my job for me as long as I needed it. I was so lucky to have that to fall back on. 
Going through Roman's cancer as a solo mum was really hard. 
My mum and stepdad would visit every second weekend, and my aunty would come most weekends with cooked meals. But most of the time I was there in hospital with Roman by myself. 
Michelle from Child Cancer Foundation was my lifeline. She was our family support coordinator based in Auckland, and I relied on her a lot. 
She would check in a couple of times a week and just ask how I was going. Knowing that she was there for me made our journey ten times easier. 
The hardest part of our time in hospital was when New Zealand went into lockdown in August 2021. The border into Auckland was shut, so my family couldn't come and visit in the weekends. 
I was cut off from my support system.  
We also had to stay isolated in our own rooms. We weren't even allowed to interact with the other families on the ward, because viruses are so dangerous for kids with cancer. 
Michelle and I had a lot of heart to hearts over that time. We had some pretty tough conversations when I was struggling. 
Speaking on the phone with Michelle while isolated in that tiny room made me feel like I wasn't alone. She helped me realise I was strong enough to get through it.
While I was in Auckland with Roman, Pam was our family support coordinator based in Tauranga. She would check in with my mum and stepdad back home to make sure they were doing okay. 
And now that Roman and I are back home, she supports us too. 
Pam checks in with me every now and then, and if I have any worries or anxiety, she'll say "What can we do to help?" 
Like with Michelle, just knowing that Pam is there for me means so much. 
After Roman finished treatment, I was hesitant to build my hours back up at work. I was scared that if I took on more work, he'd get sick again. 
So at the start, I just went back to work for six hours a week. To help us bridge the gap in my income, Pam organised grocery deliveries and loads of firewood for us. That made a huge difference. 
Roman now has check-ups at Starship every six months. He is going from strength to strength, but I still feel really anxious before his check-ups. 
Waiting for his test results to make sure his cancer hasn't come back is so nerve-wracking. 
Pam got me into counselling to help with the ongoing emotional challenges. Thanks to the support of generous people like you, this is funded by Child Cancer Foundation.
Your donations really do make a difference. Please donate today to help our family through the ongoing challenges of having a child with cancer.
Please Donate today
Kiwi kids with cancer like Roman and their families urgently need your help
Please will you donate today to help provide them with vital support every step of the way?