Cardinal Logistics
The 30th Annual Cardinal Logistics Golf Day for Child Cancer Foundation was a huge success on Friday 16 October, held on a beautiful sunny day at Whitford Park Golf Club.
The 2020 event smashed records by raising $58,000 for Child Cancer Foundation in one afternoon – the largest amount in the 30 years the tournament has been held! There was a great turnout of 34 teams, and it was an afternoon that was enjoyed by all. Some great feedback has been received from many enthusiastic teams, who are already keen to sign up for next year's event!
A huge thank you to all of the Cardinal volunteers for organising the event, as well as the industry partners, customers and suppliers who donated product and auction items, sponsored holes and entered teams. The annual event has raised $900,000 in the last 30 years – an unbelievable result by an incredibly loyal business partner.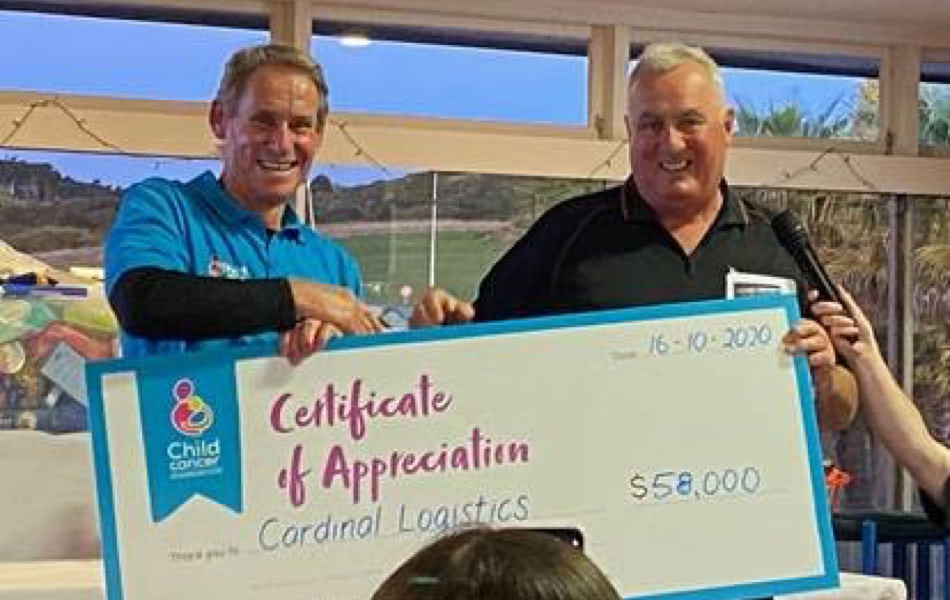 Become a partner
If your business would like to make a real difference to children and their whānau by supporting our work, please register your interest today.
We believe in successful partnerships for both parties, and our approach is to work together on a tailored plan to meet your marketing and business objectives.