Jamie Kay x Child Cancer Foundation
Take a look at two of the incredible fundraisers that the team at Jamie Kay has done for Child Cancer Foundation over the past couple of years.
You may have seen their products gracing the beautifully styled nursery rooms of parents all over the world. From cot blankets, to stonewashed linen made from French flax to the purest organic cotton baby clothing and merino wool, Jamie Kay creates a range of beautiful colours and delicate prints ethically crafted from the softest highest quality fibres in the world.
We're extremely excited and grateful to be partnered with this team and their fundraisers.
Elsie The Kitty Fundraiser – 2022
The team at Jamie Kay raised the stakes in 2022 with an incredible fundraiser, Elsie the Kitty – a kitty for a cause. Growing on their success from last year, Jamie Kay raised an amazing $117,500 in just 4 hours! The original goal was $100,000 in 72 hours, but unbelievably only 4 hours were needed to sell out the beautiful Elsie toy.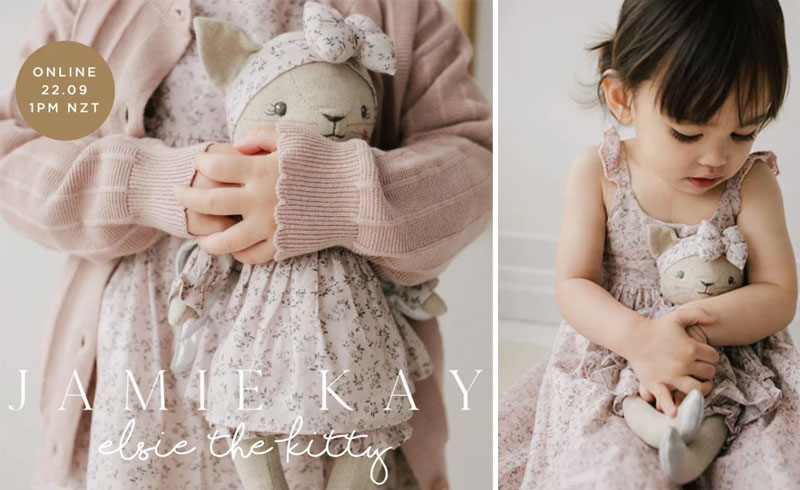 100% of sales of the toy were donated to Child Cancer Foundation through the purchase of Elsie. Child Cancer Foundation was selected as the charity recipient as Jamie Kay Creative Director Hannah Whitehead's daughter Frankie (7) is a two-time cancer survivor.
"We understand too well how difficult the cancer journey is, with our own daughter being one of these brave children. A $100,000 donation will go a long way in offering support to Kiwi families whose children are fighting childhood cancer!" (Hannah Whitehead, Jamie Kay Creative Director & Frankie's mother)

"We are delighted to be working with Jamie Kay on their latest Elsie campaign. Finding out your child has cancer turns your life upside down. The proceeds from this campaign will have a massive impact on the families we support, allowing us to continue to be there for them as they go through one of the toughest times in their lives." (Monica Briggs – Chief Executive at Child Cancer Foundation)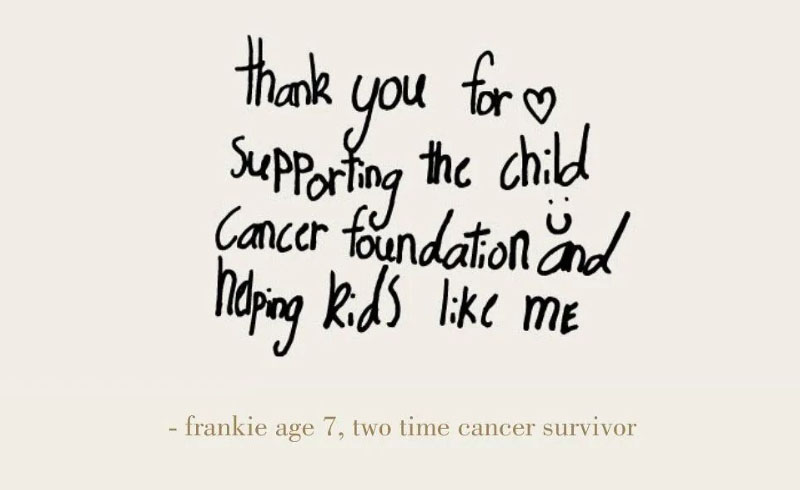 Woodland Dream Fundraiser – 2021
We were very excited to be a part of Jamie's Kay's fundraiser in 2021. The team created a beautiful limited edition pyjama range – Woodland Dreams. This range contained three beautiful kids' pyjama styles AND the total sales revenue went directly to Child Cancer Foundation to support tamariki with cancer and their whānau.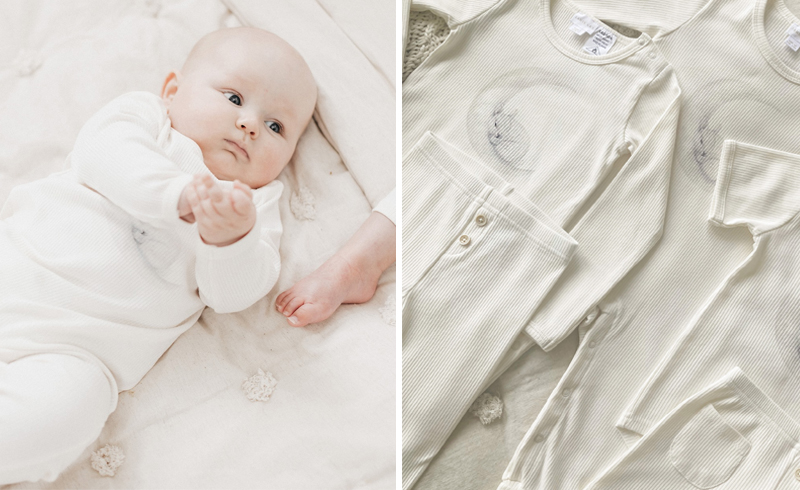 In 2020, creative director Jamie Kay worked with artist Olivia Bezett to create their beautiful Woodland Dreams bunny print. After waiting for a while to find the perfect piece to put the print on, the opportunity to support Child Cancer Foundation was the perfect fit.
Child Cancer Foundation is a cause very close to hearts of the Jamie Kay team, with their Head of Creative's daughter having been through cancer from ages three to six.
"We are really excited to be launching our beautiful new pyjama range with all sales being donated to Child Cancer Foundation. This organisation has played a large role in our lives over the last four years, firstly when our daughter Frankie was diagnosed with leukaemia at three years old and again this year when her cancer returned at age six. Child Cancer Foundation provides support for hundreds of families throughout New Zealand each year who find themselves on a path that no child should ever have to walk. Your support for this incredible cause means the world." – Hannah, Head of Creative at Jamie Kay.
Last Christmas Jamie Kay was able to donate $25,000 to the Child Cancer Foundation and in 2021 they set their goal even higher and raised an incredible $100,000! We couldn't be more grateful to be a part of this incredibly generous campaign.