Kelly's Story
My name is Kelly, and today I want to tell you about my beautiful son Lachie who died from cancer two years ago when he was just 12 years old.
Life as we knew it was changed forever back in January 2012, when Lachie was first diagnosed with cancer at age four. He had been experiencing horrible arm pain, fevers and fatigue for about six months before he was finally sent for the scans and tests that would answer our questions. The next day we were summoned into a small room and told that Lachie had stage 4 high-risk neuroblastoma, a form of cancer which starts in the nerve cells. 
Lachie's treatment started straight away Children's Haematology and Oncology Centre (CHOC) in Christchurch. Part of this included taking him to Sydney for self-funded treatment that wasn't available in New Zealand.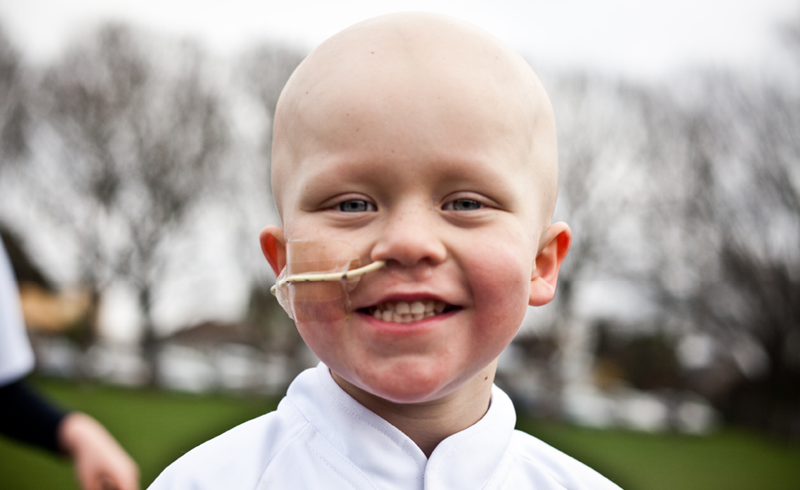 I don't think there are words that can accurately explain what it's like as a parent to watch your child go through chemotherapy, radiation, surgery, stem cell transplant, immunotherapy, blood transfusions, NG tube insertions, dressing changes… the list is endless. It was heart breaking, and it changed everything I thought I knew. 
Child Cancer Foundation has been a constant in our life since Lachie was diagnosed. We were wrapped up in their supportive arms from the outset. Our Family Support Coordinator became a familiar face on the ward – someone we could offload to if we were feeling overwhelmed. When you're stuck in a small room day after day, having some adult company to talk to is amazing! Sometimes they would even sit with Lachie so I could pop out and have a coffee break or a shower – those little moments of downtime were such a gift. 
We are so grateful that Child Cancer Foundation also connected us with other families on the same journey through our local Whānau Connect Group in Christchurch, who organise activities like Christmas parties and an annual lunch for mums. Knowing that there were other families in a similar boat really helped to lessen the feelings of isolation I was experiencing. They also funded counselling sessions for us, which really helped us cope emotionally and stay strong for each other through the endless list of challenges we were faced with. 
Finally, after more than 200 days in hospital, Lachie completed his treatment in July 2013. That marked what we thought was the end of that chapter for our family, but in reality it was the beginning of years of being worried about the possibility that Lachie could relapse. We went to every check-up wondering if it would be the one to deliver bad news, and my mind went into overdrive every time Lachie had a headache or sore limb. However, after six years we had begun to breathe again and were looking to the future. 
It was around this time that we were lucky enough to have been able to make use of Child Cancer Foundation's holiday home in Arrowtown for a week. They also helped cover the cost of hiring ski gear so Lachie could learn to ski while we were there. We'll never forget being given those opportunities to make precious memories with Lachie and help him experience things that cancer took away from him. 
Fast-forward another year to late-2019 when Lachie was 12 and we headed along to his annual check-up as normal. Lachie had been running a temperature and feeling fatigued for a couple of weeks, so I raised it with the oncologist. They assured us there were several things it could be other than a relapse, but decided to run some tests anyway. A couple of days later we got a call telling us to come in to discuss the results – seven years after completing his initial treatment, Lachie had relapsed.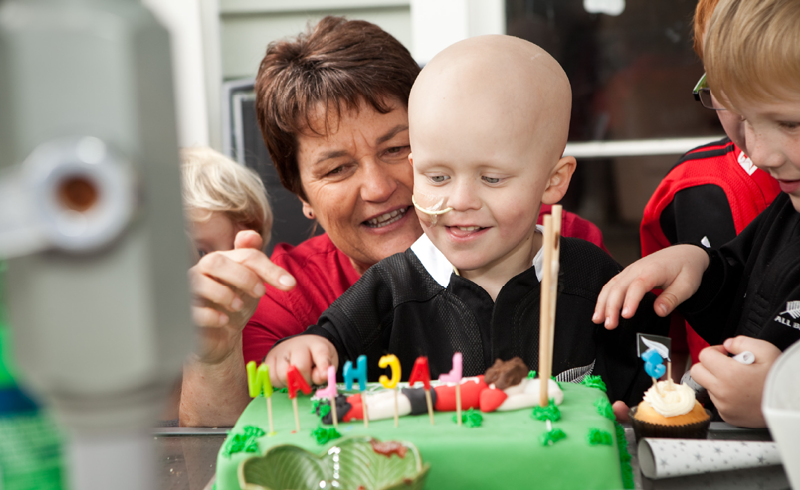 We were back to square one, with Lachie re-starting treatment straight away. It was completely different going through that experience with a child who was old enough to understand what was happening and could voice his feelings. As a four year old he didn't know that what he was experiencing was unusual. As a pre-teen he was angry. He knew this wasn't normal or fair and he knew what his peers were doing and what he was missing out on. It was heart-breaking to watch. 
The treatment was just as intense this time around and left Lachie more and more depleted. He lost his hair again and lost weight, which he really struggled with at a time when he was just starting to become conscious of his appearance.  
During this time, we were getting ready to take Lachie back to Australia for another round of self-funded treatment. Just as we were getting all the necessary plans in place, New Zealand's borders closed and we went into our first COVID-19 lockdown. Our slot at the hospital in Sydney was cancelled because the treatment manufacturer in Poland was shut down due to COVID-19, so they couldn't access the treatment. It was a chain of events that seem almost absurd when you look back on it. 
So we went into New Zealand's first COVID-19 lockdown with no further treatment options and being stuck in isolation, just the three of us, watching Lachie get progressively sicker. Despite a valiant fight, our beautiful boy died on 30 June 2020. 
When we were in the thick of our grief and being faced with planning Lachie's funeral, Child Cancer Foundation stepped in and helped by contributing to the funeral costs. That was such a lifeline at a time when we were going through something no parent should have to do and helped us celebrate Lachie's life in the way he deserved.  
It will be two years in June since Lachie passed and I'm only just starting to emerge from the grief that was paralysing me for so long. What I would give to be able to hold him tight whilst he squirms and tells me he's too old for cuddles! Lachie's gap will never be filled but his physical absence will begin to feel more normal to us. We talk about him every day – he's always with us in thought and emotion.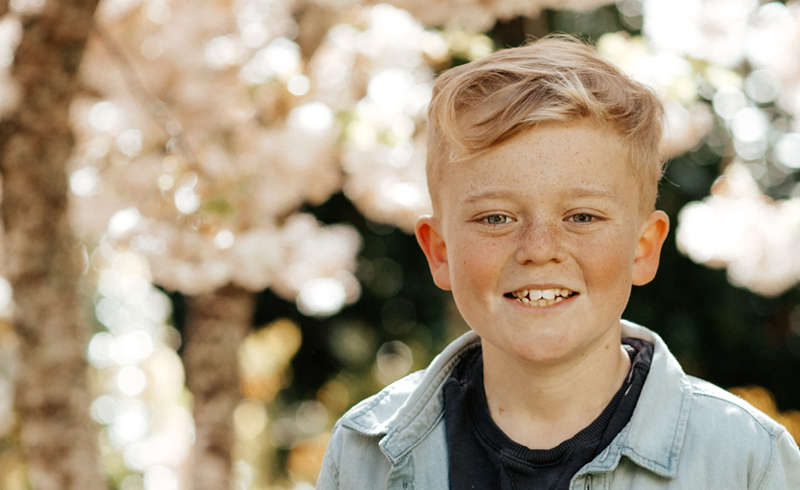 It was coming up to Lachie's birthday in 2020 and we wanted to do something to remember him by, so we decided to start selling vibrant yellow shoelaces – 'Lachie's Laces'. We thought we'd be able to get some friends and family to jump on board but the support we received from our community was beyond what we could have imagined. 
I was inspired to 'repay' the support that Child Cancer Foundation had provided our family with, so they could in turn help another family. So far we've been able to donate $23,000 from Lachie's Laces back to Child Cancer Foundation thanks to the generous support of people all over New Zealand. To be able to do this in Lachie's name feels extra special – I know he would think it was a pretty special legacy. 
Tragically, around 1 in 6 children who are diagnosed with cancer in New Zealand won't survive. 
Will you please make a donation today to provide vital support to Kiwi families like Kelly's who have lost their child to cancer? 
Donate today
Will you please make a donation today to provide vital support to Kiwi families like Kelly's who have lost their child to cancer?