Meet Aliah
Aliah Hussain is our team leader in the Southern region, where she looks after a team of family support coordinators (FSCs) alongside supporting whānau in Canterbury.
Prior to joining Child Cancer Foundation, Aliah worked at the MidCentral DHB for seven years managing the ACC and Eligibility team. This background was invaluable when she started as an FSC in Palmerston North in 2019. 
Two years later, Aliah was appointed as the Team Leader – Southern, which meant moving her family down to Christchurch. They haven't looked back! Find out more about Aliah's role and how she supports tamariki and whānau: 
What made you want to be a family support coordinator at Child Cancer Foundation? 

I have always loved working with people, and the nature of this role with family visits, travelling and autonomy really appealed to me. Staying in the healthcare field was important for me, as I really enjoyed the people that I worked with. I enjoy building relationships with people and supporting them through one of the hardest times in their life. 
What does a typical week look like in your job? 
No week is typical! I wear a few hats in the organisation: team leader, database administrator and FSC for a small group of families. My week always includes several meetings with hospital teams, my internal team and families. I do a lot of reporting for the organisation and am currently completing an Excel diploma to increase my knowledge with spreadsheets.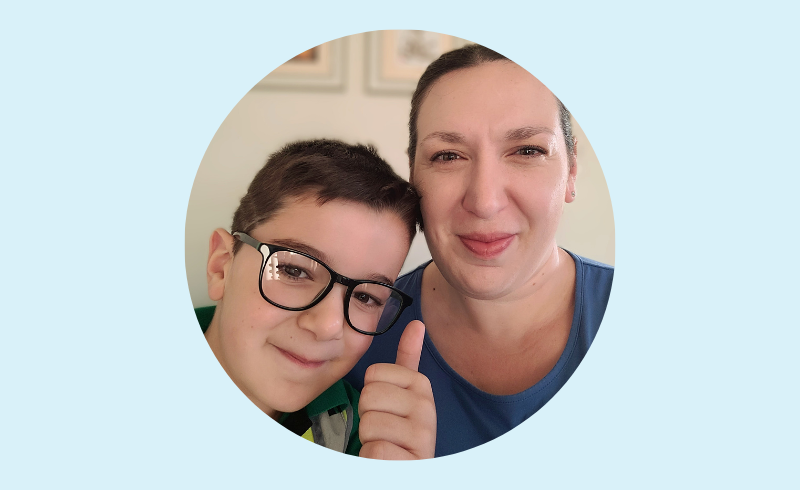 What fuels your passion for your work? 
Probably knowing what a difference our support makes to families. I have a board in my office with all my thank you cards and funeral programmes. Supporting a family in the worst moments of their life is not something you forget and the gratitude that our families show to us is what keeps me going. 
What is the most challenging part of your job? 
When a family is going through a loss it is sometimes hard to navigate what they need, but at the end of the day, just being there as a shoulder to cry on or to do some practical jobs is the best thing we can do. 
I recently lost my younger brother Adham to cancer, so I now have a deeper understanding of what our families go through. What I have learnt in this role has certainly helped me and my family get through the tough times. 
How do you maintain a good work/life balance? 
I haven't always had a good work/life balance, but this role allows me to have that. Our flexible working environment means I can balance my kids' needs with my work responsibilities. I am grateful for this, as it makes a huge difference to our family life. 
In my spare time I really enjoy reading, and I am trying my hand at gardening this year! I am also a part-time taxi service, ferrying my children to their various activities. 
What do you think families appreciate most about what you do? 

Just having someone there in the tough times and the good, who has a genuine interest in the wellbeing of their family. Because we don't have the emotional ties that friends and family do, we are able to have those courageous conversations with families and provide the support they really need. 

So many times, just a text or phone call to check in makes a huge difference. We are there for the long-haul, and they know they can rely on us. 
Find out more about our team of family support coordinators and how they support tamariki and whānau here. 
Our support is powered by you
Aliah is part of the fantastic team of people who work behind the scenes to ensure we can continue supporting children and their whānau every step of the way.
Please donate today to ensure that these families receive one-to-one support when they need it most.