The Graham-Taiapa siblings' personal development grant story
Oliver Graham-Taiapa was diagnosed with T-cell acute lymphoblastic leukaemia in July 2019 at six years old. Fast-forward to today and the now nine-year-old is in maintenance and due to complete treatment November 2022.
To help Oliver develop new skills and explore a new passion while going through treatment, Child Cancer Foundation awarded him and his siblings a personal development grant. A grant can be life-changing for family and is often an important factor in helping them move forward with their lives.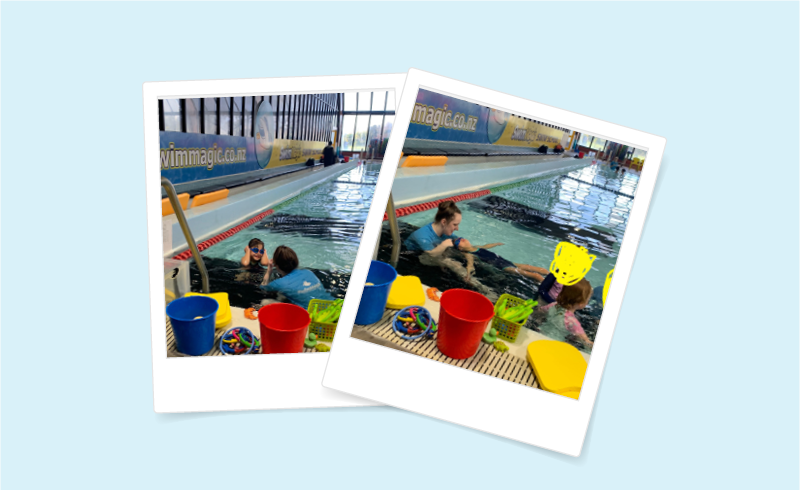 Here, his mum Jamie shares their family's experience of receiving a personal development grant to fund swimming lessons for Oliver and his siblings, Isaac and Willow: 
"We have wanted to get the kids swimming lessons for a long time. It's something we feel is a very important skill, especially as we live close to a lot of lakes. However, we have been on a single income for the last three years, so haven't had the extra funds to do this for our kids. 
"Being able to apply for this grant for not only Oliver but for Isaac and Willow as well was the most amazing feeling and something we are so grateful for. The kids are loving their lessons, and it gives them that extra time in the water too which is something they, like most kids, totally love doing. 
"This journey is so emotionally draining and sometimes it's easy to forget the smaller, important things in life for yourself and your kids. This personal development grant has enabled us to do something extra for our kids at a time when we otherwise couldn't. We can't thank Child Cancer Foundation enough and would definitely recommend that other families look into applying for their own grant." 
Read more stories like this in our latest issue of Sharing magazine. 
Help us make a difference.
We can't do this without you.
Child Cancer Foundation provides support to Kiwi kids on their cancer journey. We need your help to provide the vital support to families. Please make a donation today.