What does group support look like for bereaved parents/caregivers?
In addition to the day-to-day support provided by our Family Support Coordinators, we offer specialised programmes for bereaved families throughout the year.
In addition to the day-to-day support provided by our Family Support Coordinators, we offer specialised programmes for bereaved families throughout the year. This includes a six-week online programme offered in partnership with the Grief Centre, which covering topics such as the experience of grief and loss, fears, memorials, anger and talking about your loss with friends, family and others.
Joining up to a group support programme can be intimidating for bereaved parents and caregivers who aren't sure what to expect. We spoke to Matthew Flynn, one of the counsellors from the Grief Centre, to help answer any questions or lessen any fears people may have about attending a programme.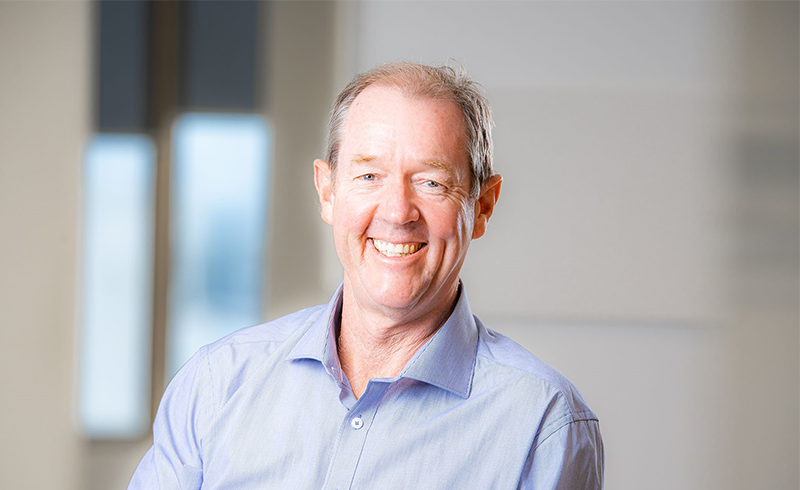 What does the six-week online bereavement support programme involve?
We hold meetings by Zoom from 7:00pm to 8:30pm one night per week for six consecutive weeks. The Grief Centre counsellors send out the link in advance and encourage attendance at all the meetings if possible. The group that forms in the first one or two sessions becomes the group for the remaining six sessions.
How do parents/caregivers know if they are ready to attend?
There is no particular time following the loss that parents/caregivers may find it helpful to attend, but from our experience it can be helpful to consider attending from a few months after the loss. Many parents/caregivers have joined the groups having experienced their loss several years earlier. A good indication is that there comes a time when they may feel that it would be good to connect with other parents/caregivers and to share their experience.
What would you say to any parents/caregivers who are hesitant about attending?
That we understand that the prospect of getting together and talking about your child may be difficult. Parents/caregivers will often talk about this once they have joined. Joining a group and hearing others share can often be great support, and we always establish a safe and comfortable space at the outset to help support parents/caregivers with their losses.
What other resources or forms of support might be useful for bereaved families?

Parents/caregivers have said that they have found it useful to have individual counselling, both for themselves and for other members of their family. During the programme we will also discuss materials, various resources and tools which can help with the aspects of loss.
Is there anything else you would like to add?
Parents/caregivers often comment that just coming together with other parents who have experienced similar types of loss has been very helpful. They also often reflect that whilst they may have a sense of apprehension and might just not feel like talking about it, once they have been along and met and talked with the others they have found it of support to them.
"From all the sense of greyness around me, I felt a little bit of blue sky during this session."
– Group session attendee
Group support is an opportunity to:
Share experiences.
Find out about ways other people have learned to cope.
Share and explore difficulties that are being experienced.
Talk to others who have experienced loss by getting together and talking, expressing and sharing stories to assist with their experiences of loss.
To find out more about bereavement support, please contact your Family Support Coordinator or get in touch with our team at childcancer.org.nz/contact-us.