Dad Chat: Finding the courage to open up
Sometimes, dads need something that is just for them. For those who are impacted by childhood cancer, it's even more important.
Fathers often have a strong sense of protection for their family and want to be the anchor for their loved ones. So when experiencing the huge changes that childhood cancer can bring, some men find it hard to cope with feeling like they are not able to protect their family from these new challenges.
Child Cancer Foundation is proud to have teamed up with Essentially Men to support dads through their experience with childhood cancer. Essentially Men is a charitable organisation whose vision is for men to know themselves, connecting head and heart, so partnering with them to support childhood cancer dads was a bit of a no-brainer.
Essentially Men's meetings and workshops are about finding your voice, sharing your story and learning a couple of different ways of communicating. The hope is that the session will help dads connect more easily with their loved ones and find healthy ways to share more of their internal world.
For Steve Kata, whose daughter Mya was diagnosed with Burkitt lymphoma in 2019, attending an Essentially Men workshop helped him understand he wasn't alone. "It's so rewarding to realise that there are so many other guys at different stages of their journey and their healing," he says.
The most powerful moment for Steve came when another dad broke down while telling his story. "It really opened it up for everyone else," Steve says. "It was so good for me emotionally to see other guys break down and then break down myself. The Essentially Men guys take you right in, and I got so much out of it."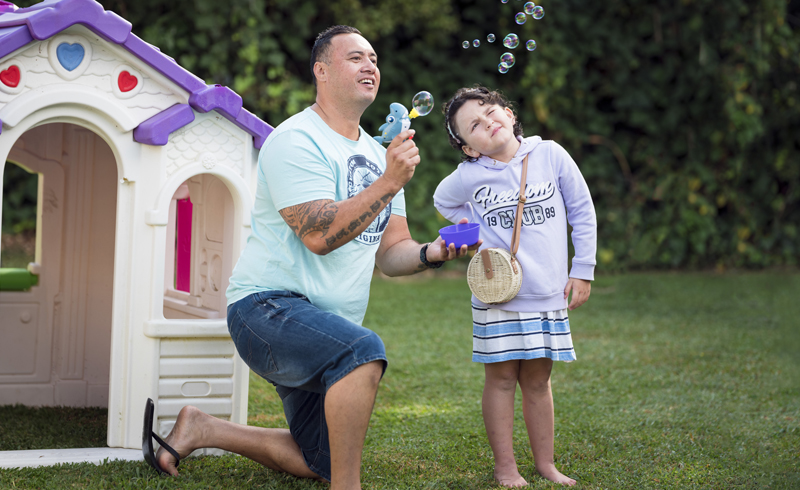 Steve highly recommends that dads attend an Essentially Men session, even if they're not sure. "That was my first weekend away from my family since Mya was diagnosed," he says. "It helped me realise that it was okay to go away – it's just one weekend, everything is going to be fine."
Child Cancer Foundation is excited to be extending our partnership with Essentially Men to offer dads more opportunities to connect with other men who are going through a similar experience. Find more information on these new programmes here.
As a dad, what can I do if I am struggling?
Many men will decide to ignore what is going on, telling themselves to just harden up and get on with it. My experience with this approach is that the internal struggles will eventually erupt out of you – often in inappropriate ways and at inappropriate times. If you have ever experienced moments of rage triggered by very minor things, you will know what I mean.
A healthier way to deal with these struggles is to find someone to talk to. This can be a member of your family, a friend, a dad from your Essentially Men session, a counsellor, a spiritual leader or a helpline. In fact, it can be anyone who feels right for you.
When you reach out, it is often enough just to tell your story, so finding a good listener can be useful. If you need more than just to be heard then make that clear to the person you are talking to. And remember, it is okay if you don't know what you need – don't let that uncertainty stop you from reaching out. Sometimes it is enough to just say, "I am struggling."
If the person you have reached out to is not giving you what you need, it is okay to reach out to someone else until you find the person who does give you what you need. Finding the right person for you can take time, so don't be put off if you don't find them straight away.
Warren Philip – Essentially Men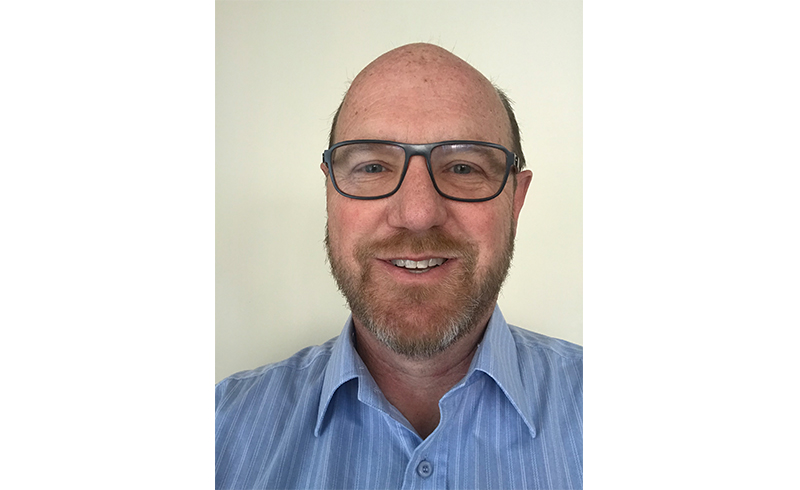 Where to go for help
24/7 Helplines:
Lifeline: 0800 543 354
Suicide Crisis Helpline: 0508 828 865 (0508 TAUTOKO)
Depression Helpline: 0800 111 757 or free text 4202
The Blokes Book offers fantastic local support information for men in the Canterbury, Wellington, Manawatū, and Hawke's Bay regions. Find them here: