How paediatric oncology has become a New Zealand health system success story
Each year, around 150 New Zealand children are diagnosed with cancer. Our public health system delivers world-class treatment and survival outcomes to these children.
This Childhood Cancer Awareness Month, we are celebrating the strength of the children and families we work with each day, highlighting the dedication and expertise of New Zealand's paediatric oncology professionals and sharing the outstanding results being delivered to children through our public health system.
The survival outcomes are impressive, however, the impact on children, their families and their wider whānau is considerable. For an insight into the challenges of the childhood cancer experience, please watch Isla Edwards' journey in the video below.
Child Cancer Foundation is proud to have supported thousands of children like Isla and their families over the past 45 years.
While so many children now survive cancer, we also see the distress that occurs along the treatment pathway, as well as the grief of those families whose children do not survive. We are dedicated to continuing to support advancements in treatment that ensure fewer and fewer parents experience the death of a child from cancer.
Where have we come from?
In 1970, just 28% of children diagnosed with cancer in New Zealand would survive five years.*
Where are we now?
In 2023, an average of 85% of children diagnosed with cancer in New Zealand survive five years.*
*Five-year cancer survival rates are used to evaluate the success of treatment and likelihood that a person will live for five or more years.
How good is our survival rate?
New Zealand childhood cancer survival rates are now comparable to the world-class outcomes of Australia, the UK and the USA. We have come a long way, and we are committed to ensuring these outcomes continue to improve for tamariki with cancer in the future.
What is behind our success?
Our national childhood cancer team is made up of two small groups of paediatric oncologists and specialist support staff at Starship and Christchurch hospitals. Their combined experience and insights contribute to treatment plans designed to address the often complex and unique cancers experienced by children.
Our highly regarded paediatric oncologists are active internationally, with New Zealand having high rates of participation in innovative international clinical trials that provide modern diagnostics and additional therapeutics at no additional cost to New Zealand. They operate with shared care centres around New Zealand and have joint protocols. There is currently no private provision for children's cancer care in New Zealand.
There is also a strong network of NGOs and government agencies which support these outcomes.
"The experience that we had with Ōkawa's cancer treatment was really positive. Everything he needed was right there. The nursing staff that handled the chemo for him were really efficient in the way that they handled their mahi. It was all seamless.

"We were fortunate that there were no costs to burden us. However, there was a real heaviness for us in witnessing what our child was going through."
– Ori Nolan-Edwards, whose son Ōkawa was diagnosed with liver cancer at two years old.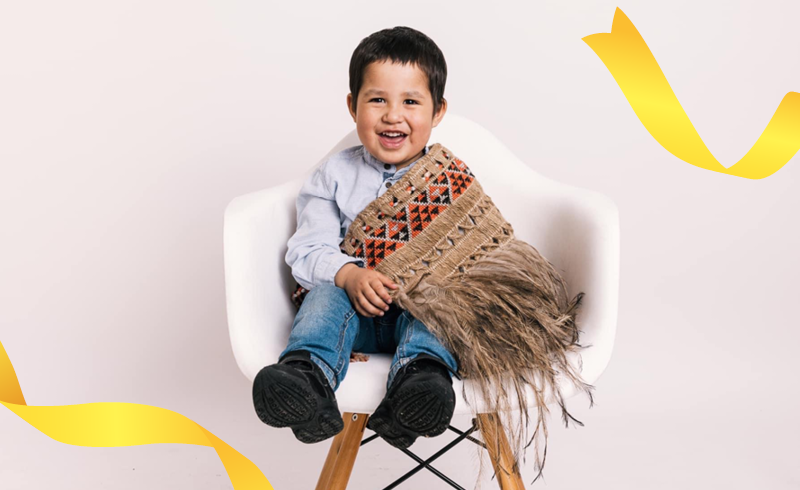 Childhood cancer treatment in New Zealand is fully funded. This plays a significant role in our equitable survival outcomes.
Cancer is a relatively rare childhood illness. The rarity and the multitude of cancers that are involved, combined with often unique and complex presentations, means that there is usually not the body of evidence available from clinical trials on treatments that are available for common adult cancers such as breast or lung cancer, for example.
This has made it hard to apply the processes traditionally used by Pharmac to assess whether to fund a particular treatment – so decision-making in paediatric oncology is done by clinicians. They determine whether to prescribe a medicine that is not on Pharmac's schedule of funded medications.
"When Ayla was first diagnosed, I had a conversation with her oncologist about funding for treatment… I can't tell you the relief I felt when he said that for childhood cancer, she would get world-class care and access to the best treatment without having to apply for additional funding.

"The relief of that was so immense."
– Yvonne Bohn, whose daughter Ayla was diagnosed with leukaemia at six years old.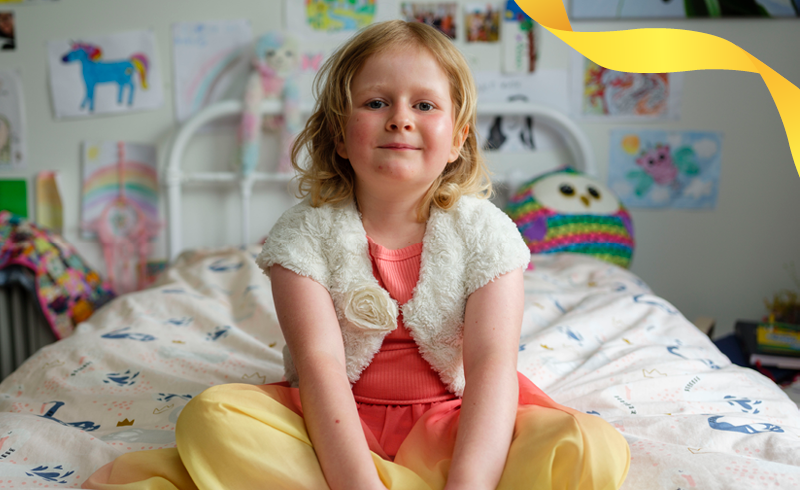 This process, Rule 8.1(b) of the Pharmaceutical Schedule, is currently being reviewed by Pharmac. If this rule is removed, new cancer medicines for children will face the same or likely worse challenges than areas like adult cancer, where poor access to medicines is well described and acknowledged by the government**. A change to Rule 8.1(b) would be a serious threat to the outcomes that are currently being achieved in New Zealand's paediatric oncology system as the cost of new cancer medicines will be beyond the reach of most families.
This Childhood Cancer Awareness Month, Child Cancer Foundation, alongside whānau of children with cancer, the health professionals who care for these children and the National Child Cancer Network, is calling for Rule 8.1(b) to be protected and extended, ensuring ongoing access to modern cancer medicines for all New Zealand children.
**Cancer Medicines Availability analysis. teaho.govt.nz/publications/cancer-medicines
"After 12 weeks [of Hazel's first treatment cycle], she had a tripling in size of her tumour, which was already large. Because of Rule 8.1(b), she was able to start on a new treatment that isn't typically funded by Pharmac that very same day. She literally started an hour after we got that MRI because it was such a simple process."
– Maddy Gollogly, whose daughter Hazel was diagnosed with a brain tumour at 7 months old.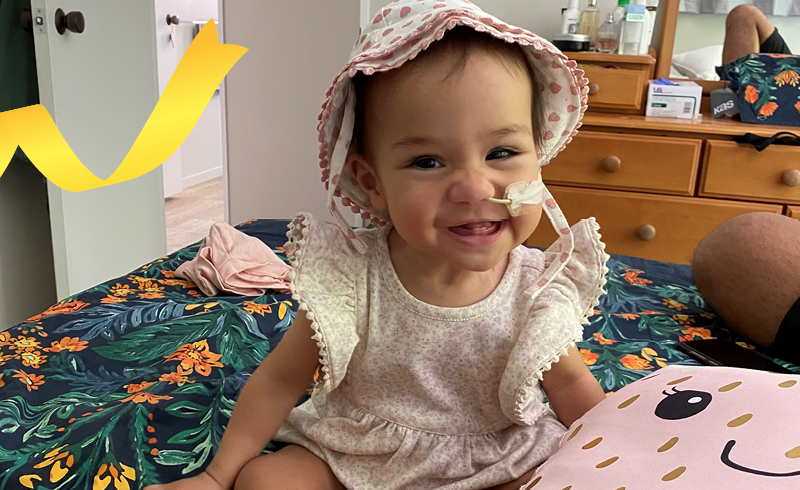 Please donate today
Support families during the toughest time in their lives
While medical staff do an incredible job treating the child, families often need emotional and practical support beyond what doctors and nurses are able to give.

That's where Child Cancer Foundation's support can make all the difference, helping families overcome challenges and maintain control of their lives.