Cairo's story
Show your support for kids like Cairo with cancer this Wig Wednesday
Child Cancer Foundation is getting ready to get wiggy on 9 September for Wig Wednesday, a fun day where schools, businesses, and community groups hold fundraising events and show their support for children with cancer by wearing wigs, shaving their heads, or styling funky hair-dos for a day.
Every week in New Zealand, three families will hear the devastating news that their child has cancer. None of them ever thought it would happen to their child. In February 2019 the Matisi family had their world turned upside down when eight-month-old Cairo was diagnosed with neuroblastoma.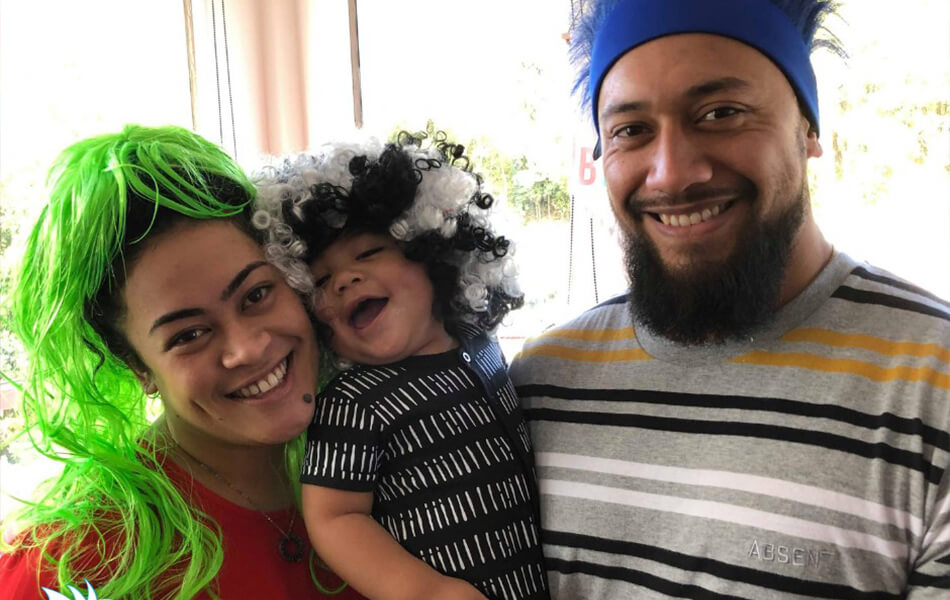 During mum Leilani's pregnancy, cysts were detected on Cairo's kidney. After he was born, he required ultrasounds every two months to monitor the cysts. The first two check-ups went well but 10 minutes into Cairo's third ultrasound Leilani knew something was wrong.
"We were told all the cysts had disappeared – good news we thought – until they said they found a tumour on his kidney and it was possibly cancerous. I don't remember what was said after that," Leilani said.

"I had so many thoughts running through my mind and started to think of worst-case scenarios.  I was thinking about all the things Cairo would have to go through and how all of this would affect his older brother Cullen. I was concerned that Joash, Cairo's dad wouldn't be able to stay focused at work, I automatically wanted to learn everything I could about neuroblastoma. We also had to deal with breaking the news to our immediate families. There were a lot of questions we didn't have the answers to at the time and a lot of tears. It was such an emotional time but we had to stay strong for our kids, they needed us."
Having to explain Cairo's diagnosis to six-year-old Cullen was something Leilani and Joash didn't take lightly. Two days after Cairo was diagnosed, they sat Cullen down and told him that Cairo has a ball in his tummy making him sick and he will be going to hospital so the doctors can take the ball out. Leilani said Cullen immediately had questions,
"what does the ball look like, where exactly is the ball, can he see the ball, how is the doctor going to take the ball out, is Cairo going to cry…" She told him the ball is a tumour and Cairo has something called Cancer. Then she asked him if he's ever heard that word before, he said
"Yeah papa died from cancer, is Cairo going to die too?"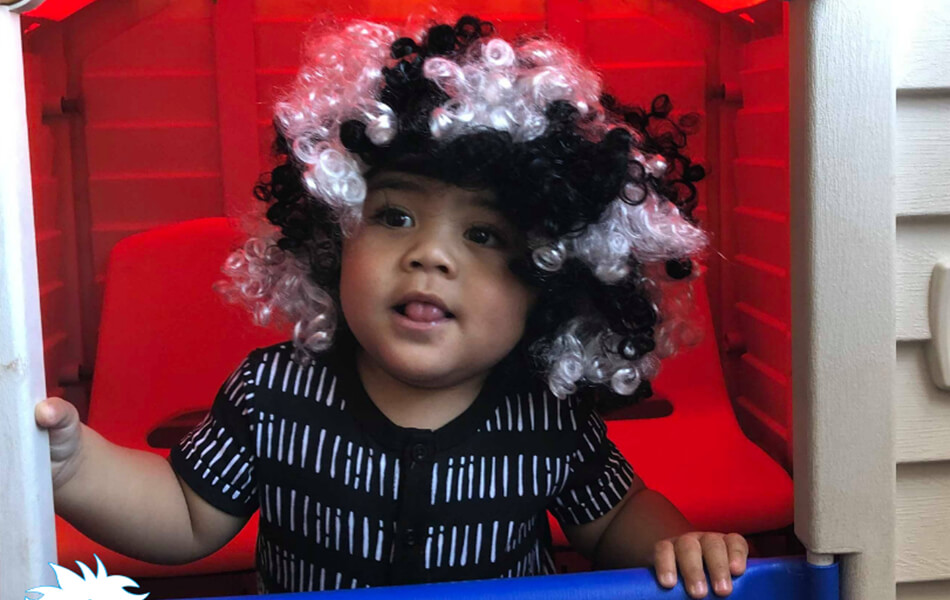 Child Cancer Foundation offered a lot of support to the family during this time.
"We built a beautiful rapport with our Family Support Coordinator, Louise, she became like a part of our family. We would talk about Cairo's cancer and how we were all coping and she would ask about our other son Cullen. Through these conversations we got to know each other, which allowed us to feel comfortable and confide in her. She was able to see how we were really doing and identify where Child Cancer Foundation could help. She was like a Fairy Godmother to my family; she always knew what to say and how to say it", Leilani said.
Within a week of Cairo being diagnosed with neuroblastoma the family was back in the hospital for surgery to remove the tumour. Only 85% of the tumour was removed as the remaining 15% was stuck to an artery and it was too risky to touch. Cairo is being monitored with scans every three months; he is currently living with cancer, which remains stable, and he remains his happy and active self.
Leilani saw that Wig Wednesday 2019 was on June 19, Cairo's first birthday, so she decided to use it as a special way to mark the occasion and give back to Child Cancer Foundation. She created a fundraising page "Cairo vs. neuroblastoma" and was quickly overwhelmed by the amount of love, kindness, generosity and support received.
Joash's cousin is a teacher at Mayfield Primary School, an existing supporter/participant of Wig Wednesday, and asked if they could use Cairo to promote their Wig Wednesday fundraiser.
"I thought this would be an amazing opportunity to spread awareness for child cancer. Joash, Cairo and I visited the school and spoke at the assembly about Cairo's diagnosis, Child Cancer Foundation and Wig Wednesday. The school raised $581, double the amount they raised the previous year!"
Cairo's family and friends showed their support and rallied behind them. Joash's CrossFit gym did workouts in wigs and raised funds. Southern Cross Healthcare, NTT and Otahuhu Police Station showed their support and made donations. Coincidentally, two of Child Cancer Foundation's business partners, NZ Couriers and Latitude Financial Services, had a family connection to Cairo so were quick to jump on-board, this saw the fundraising page grow to $6,134 in just five weeks.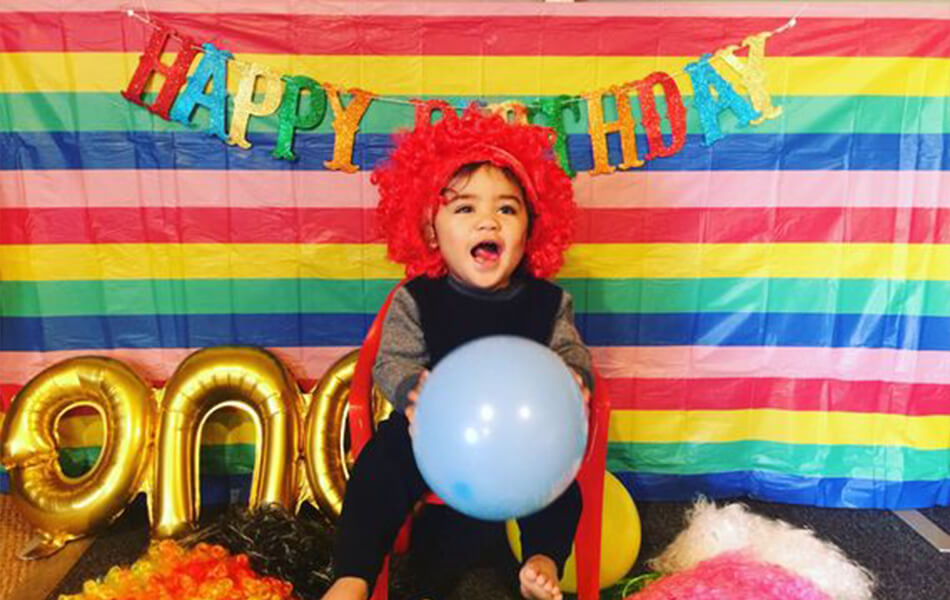 "Cairo's first birthday party at home was really special, with family and friends all wearing wigs to mark the occasion. Being a part of Wig Wednesday meant we were able to help spread awareness for childhood cancer and have a lot of fun!"
Register for Wig Wednesday
Show kids like Cairo our support!
Help us continue to support kids like Cairo by registering for Wig Wednesday.