Faith's Story
"The last thing we thought was cancer or a tumour, so when they came back in and said there was a big mass in her chest it was a huge, huge shock. We just went numb and burst into tears."
At their home on a rural road just out of Putāruru, surrounded by the lush green of Waikato's rolling hills, the McKillop family are enjoying a chill Saturday morning. Toddler Ralph and two-year-old Hazel hang off their mum, Ash, while their big sister Faith watches her favourite TV show. You'd be forgiven for thinking it was always this carefree in the McKillop household.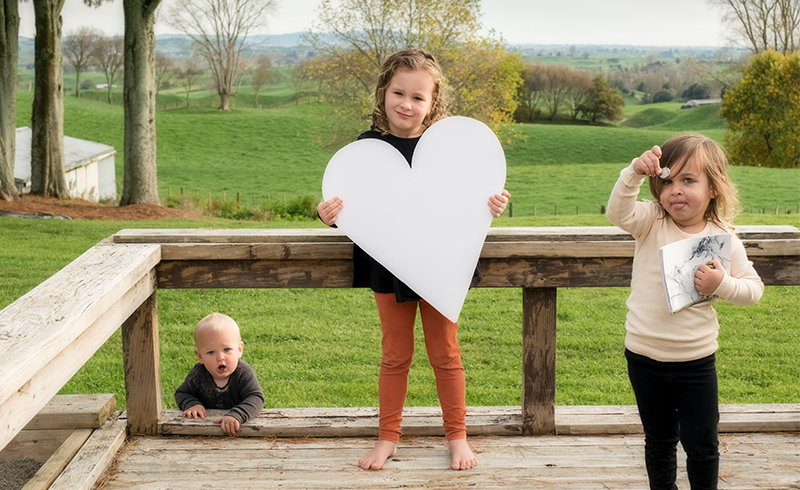 In reality, the last few years have brought a rollercoaster of emotions for Ash and her husband Ben. In late 2018, Faith was diagnosed with ganglioneuroblastoma, an intermediate tumour which develops in nerve tissues. If that wasn't stressful enough, Ash had given birth to Hazel just five days earlier.
Prior to being diagnosed, Faith's breathing had become short, sharp and noisy. Her parents took her to multiple different doctors over a period of three months, but her condition was repeatedly passed off as asthma, a chest infection or pneumonia. Finally, the real issue was found: Faith had a tumour the size of a grapefruit inside her chest. In her small, two-year-old body, the mass was crushing one of her lungs and had started pushing on and enveloping around her heart.
"We weren't expecting it," says Ben. "The last thing we thought was cancer or a tumour, so when they came back in and said there was a big mass in her chest it was a huge, huge shock. We just went numb and burst into tears."
The family's nearest childhood cancer treatment centre was Auckland's Starship Children's Hospital, so they were suddenly forced to pack their bags and travel 2.5 hours away from home with a sick toddler and new-born baby. Ash went in the ambulance with both of the girls, while Ben followed behind them. "It's a long drive up to Auckland when you're by yourself going through that," says Ben.
Once they reached Auckland, Child Cancer Foundation connected them with a Family Support Coordinator, Rayleen, who would provide one-to-one support and guidance during those stressful first few weeks. For whānau who have to leave their home community and support network for treatment, receiving care and comfort from a Family Support Coordinator can make all the difference.
Straight away, Rayleen helped Ben and Ash pay for a few bills that were due so they wouldn't have to worry about their financial situation on top of everything else. She also brought the family a wellbeing pack a couple of days after arriving at Starship, which was filled with helpful items that families often forget in the rush to get to the hospital.
But Ash says what they appreciated most was having someone there who understood what they were going through. "Even just being able to ask Rayleen questions was great," she says. "Sometimes you don't have enough time with the doctors because they have so many patients, or you think of something after they leave. So being able to catch up with someone who had a bit of experience with what we were going through was great."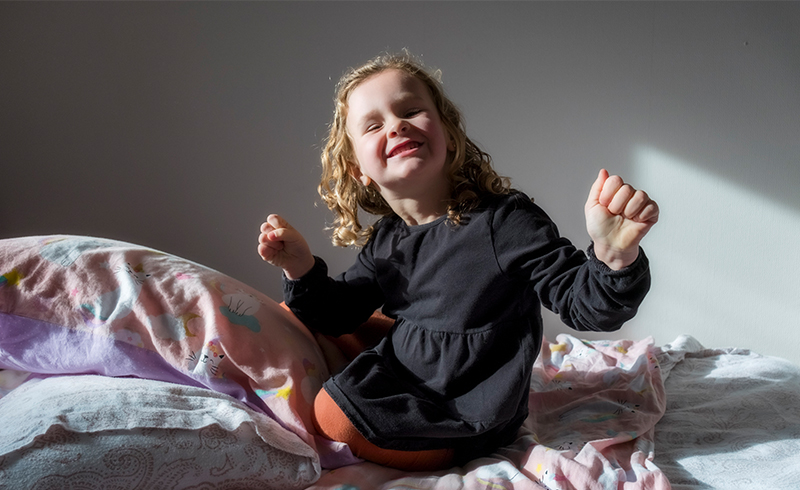 This first trip to Starship was the start of what would become many months travelling back and forth from Auckland for Faith's family. Ben had to take time off work so he could be there for Ash and Faith, especially while they were also adjusting to caring for Hazel. Both Ben's and Ash's mums dedicated a lot of time to helping the family too, including travelling up to Auckland with them for Faith's treatment. "We were so incredibly lucky with the support we received from our family and friends," says Ash.
Faith initially underwent two out of potentially eight rounds of chemotherapy with the goal of shrinking the tumour to a point that it could be surgically removed. However, an MRI after the first two rounds showed that the tumour wasn't responding to the treatment. The medical team scheduled in her surgery earlier than initially planned, but it had to be cancelled when Faith developed a rash around her PICC line. The oncologists wanted to try another round of chemotherapy in the meantime, but this would lead to the most horrifying part of Faith's treatment for her family.
As soon as the next round of chemotherapy entered her body, Faith went into anaphylactic shock. Her whole face became swollen, she became very unsettled and started struggling to breathe. Her terrified parents watched in shock as the buzzer was pressed and a whole team of people swarmed the room to save Faith's life. "It was probably one of the worst experiences of my life to be honest," Ben recalls. "That's when we put our foot down and said we didn't want any more chemotherapy."
Thankfully, Faith recovered from the reaction and her surgery went ahead on 7 January 2019. The medical team successfully took out 95% of the tumour, which came as a huge relief for Ben, Ash and their entire family. Two-and-a-half years later, Faith is a healthy, confident and affectionate four-year-old. She has three-monthly tests and six-monthly MRIs to monitor the 5% that was left behind, but the McKillops are certain that they are ready for whatever the future holds. "We just have to be positive," says Ben. "We've beaten it once. If it happens again we'll do it again."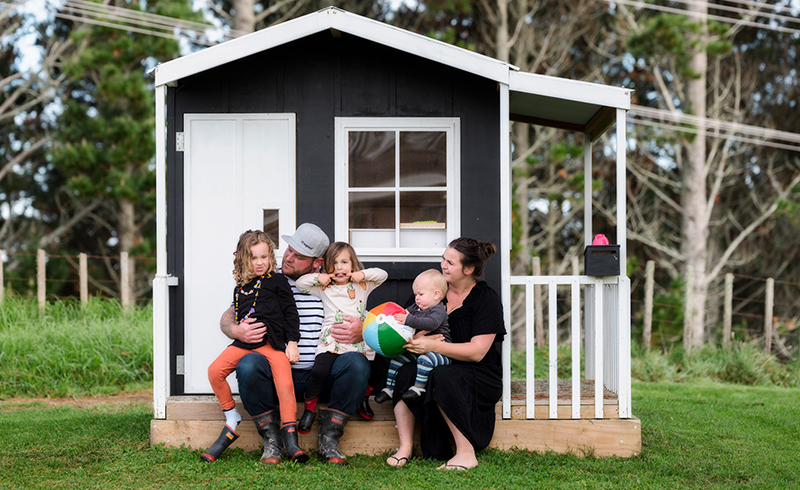 As they move into their next chapter, out of the thick of Faith's cancer, the McKillops continue to be supported by Child Cancer Foundation. When they first returned home to Putāruru, they were transferred to a local Family Support Coordinator, Raewyn, who supports whānau in the Waikato region. Raewyn will provide the family with ongoing support as long they need it, as well as connect them with other people and services that can provide additional help.
The family enjoy being part of the Waikato Connect Group, a volunteer-led group which aims to connect families and enable them to support each other within their community. Ash regularly attends the 'Craft and Cuppa' events that the Connect Group puts on in Hamilton, and the whole family love the annual Christmas Party. "It's so nice catching up with the other families and seeing how they're going," says Ash.
Ben and Ash were inspired to share their story to show families that there can be a light at the end of the tunnel.
"When we first got diagnosed, reading some happy endings would have helped us in that first week," says Ash.
Watching Faith and Hazel climb on their dad's back, their mum and little brother watching on, it's clear that the McKillop family treasures every moment together. "Going through something like that makes you appreciate your wife and your kids more," says Ben. "We're lucky to have her."