Sally and Chris Hughes' story
These parents give back to Child Cancer Foundation each year by volunteering at Street Appeal
His children Blake and Paige come along to help their dad throughout the day and friends often come along to support them.
Sally and Chris' daughter Paige was diagnosed with Acute Lymphoblastic Leukaemia (ALL) in 2013 at the age of four. She received treatment for just over two years and recently got the 'all clear' after having her last blood test says Sally.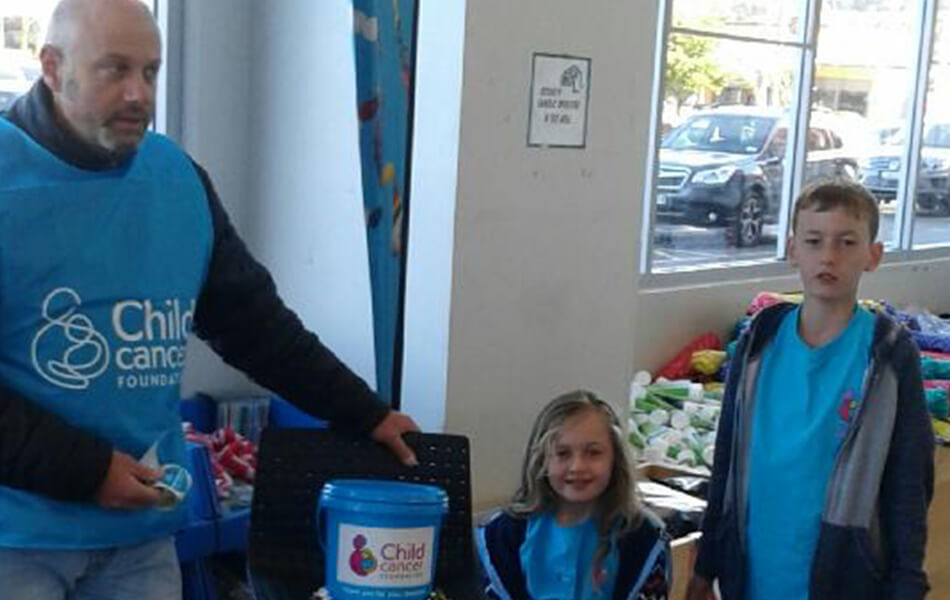 Child Cancer Foundation supported the family throughout their experience, which "made all the difference". The family met some wonderful families at camps arranged by the Foundation and after applying for Personal Development Grants, Paige and her brother Blake learned how to play the guitar and drums. Blake has done so well, his school recently gave him a certificate of excellence in music.
"Drumming became an outlet for Blake. It helped him deal with what was happening with Paige when she was sick and now he really loves it," explains Sally.
Sally and Chris are members of their local Parent Connect Group in Dunedin and started volunteering for the Foundation's Street Appeal in 2016 when Paige became an ambassador for the Foundation.
"We're really happy to help out any way we can because we were so well supported. After all, it's all about giving back."
Please Join Us Today
Are you able to help children like Paige by making a donation today?
More than ever, we need your help to continue providing children and families with the specific support they need, for as long as they need it.