Isabella's story
The incredible resilience of a newborn baby and her fight for life
In August 2015, at a time when other mothers would have been bonding with their newborn baby, Cindy was being told that her two-day-old daughter, Isabella, had cancer. The next day, the new mum watched as a Hickman line was inserted to deliver her baby's first dose of chemotherapy. The little girl endured four rounds of intense chemotherapy treatment followed by a bone marrow transplant but the outlook was positive. Eight months after Isabella was born, Cindy was finally able to take her baby home.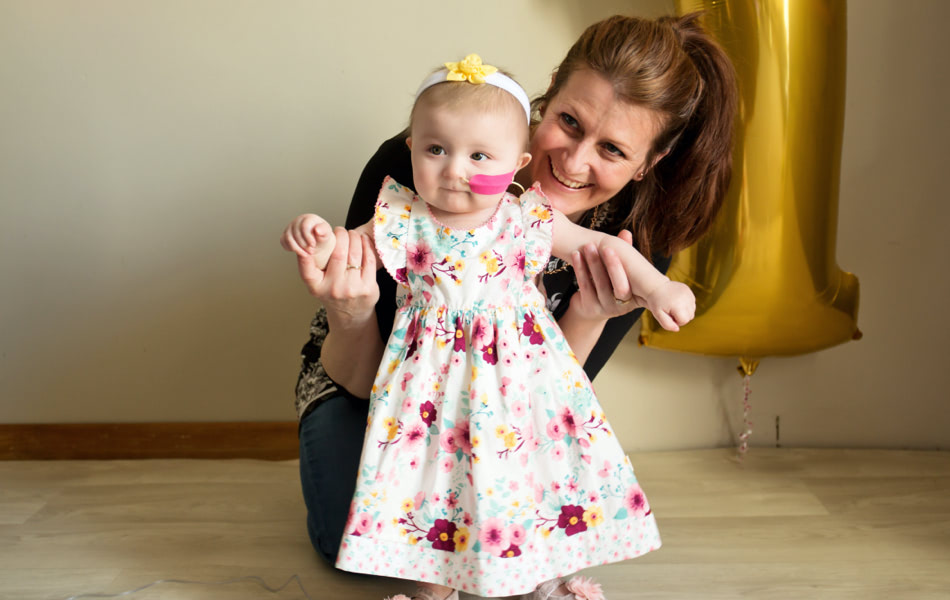 That joy was short-lived. Within months the little girl had relapsed, returning to hospital to begin more rounds of chemotherapy and another bone marrow transplant. This time Isabella's body wasn't responding and she suffered multiple organ failure.
It was an incredibly tough time for her family, one that is still fresh in their minds when they look at photos of Isabella at one year old, sitting with her cake and balloon, a feeding tube in her nose and patchy hair as a result of the treatment. Those photos are a heart wrenching reminder of a time when everything seemed to be failing.
But then Isabelle turned a corner. After receiving an experimental treatment, her body began to fight back. On 29 December 2016, Isabella was once again able to go home and three months later, the Hickman line was finally removed.
Throughout ups and downs of her treatment, Child Cancer Foundation were there for Isabella and her family, providing emotional support to her mum and older brother, Mannix. The family was also able to spend precious time together at the Foundation's holiday home in Taupo, creating memories to last a lifetime.
Isabella has now come to the end her treatment, but the thousands of Beads of Courage® she has received from Child Cancer Foundation are a testament to the resilience of this little battler and her family. Child Cancer Foundation continues to be there for Isabella and her family for as long as they need support.
Please join us today
Are you able to help families like Isabella's by making a donation today?
More than ever, we need your help to continue providing children and families with the specific support they need, for as long as they need it.