Jaxon's Story
Keri Lee shares the story of how her new-born son Jaxon's cancer diagnosis turned their family's world upside down overnight.
Imagine the stress, fear and heartache that would come from finding out that your unborn baby has almost a certain risk of developing cancer.
My name is Keri, and that's what happened for my husband Jason and me at the 12-week amniocentesis for our son Jaxon.
Unfortunately, Jaxon's diagnosis wasn't the first time Jason and I were faced with having a child with cancer. I am a carrier for the RB1 genetic mutation which causes retinoblastoma, a rare type of eye cancer, meaning there was a 50% chance that I would pass it onto my children.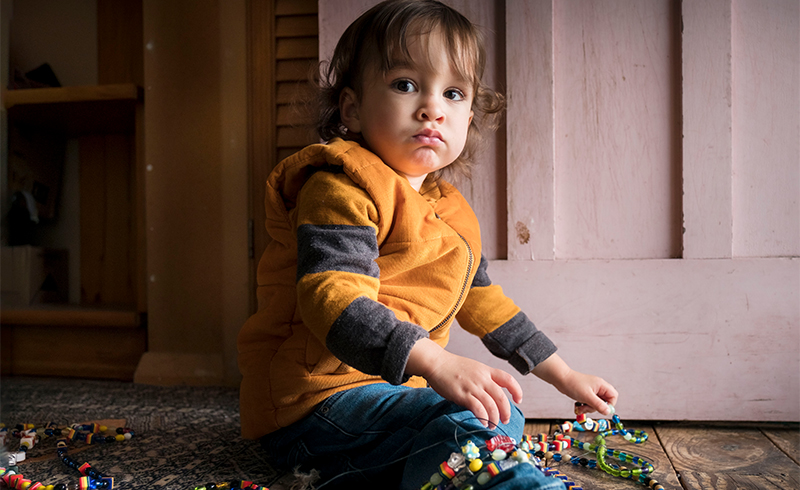 22 years ago, we lived through the pain of having our eldest daughter Latisha diagnosed with retinoblastoma at birth. So when we found out that Jaxon also held the mutated gene, all the emotions came flooding back.
At Jaxon's 32-week ultrasound, the medical team discovered that he was already growing an eye tumour, so I was induced at 36 weeks so his treatment could start as soon as possible. Within an hour of being born Jaxon was whisked away to have his eyes checked and his cancer diagnosis was confirmed.
After staying in Wellington Hospital's NICU for just two days, Jaxon was urgently flown to Auckland in a Life Flight to begin treatment. We thought we were going to have him in Wellington, go back home to Feilding for a couple of days, repack and then head up to Auckland, but it was decided that we should get treatment urgently underway.
All of a sudden, we were forced to pack up our lives and move hundreds of kilometres away to be beside our son. We had to move out of our rental home, move all of our belongings to storage, sell our car and leave our teenage daughter Trinity with her grandparents. That was the beginning of eight straight months away from home, as we had to be by Jaxon's side 24/7 while he was on treatment. When he was just over a week old, our little boy received chemotherapy to help shrink any eye tumours and then underwent laser therapy and cryotherapy to destroy the cancer cells.
We were isolated from all of our friends and family during the eight months we were in Auckland, so we were very lucky to have our Family Support Coordinator from Child Cancer Foundation, Pelea, as a source of support while were away from home. Everything we needed emotionally she would support us with. It was so good having someone there who could feel for us and connect us to other families that were in the same situation as us.
By far the worst thing about being away from home was being separated from our three older children, Latisha, Nathan and Trinity. Latisha and Nathan had already left home, but Trinity was in high school so was still dependent on us. She went from having us there 24/7 one day to not having us there at all the next, so she felt the pinch so hard.
Pelea knew we were struggling with the separation, so she organised to have Trinity flown up to stay with us in Auckland for a month over the school holidays. This was a lifeline for our family. Just being able to keep the family together and have the family time we needed was so fantastic.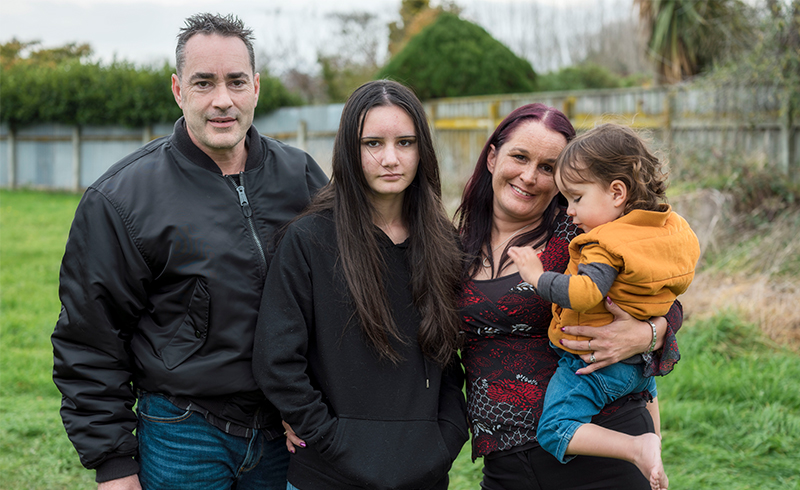 After the initial eight months of Jaxon's treatment, we were finally able to return home to Feilding. Child Cancer Foundation connected us with a local Family Support Coordinator to help us resettle back into life at home, so we had constant visits and phone calls to make sure that we were okay and managing everything. We had to get all our belongings out of storage when we moved back home, so we really appreciated that Child Cancer Foundation supported us by organising the moving truck.
These days, Jaxon still has to go to Auckland every month for laser therapy to freeze the tumours and frequent MRI check-ups to ensure no tumours have spread to his brain. These monthly trips are incredibly disruptive to our lives, so we are really grateful that Child Cancer Foundation has always been there to provide financial support for unexpected costs.
Even though it has been two years since Jaxon's diagnosis, our current Family Support Coordinator Linda is still here for us whenever we need extra emotional support.
We also love being a part of our local Child Cancer Foundation Whānau Connect Group, which is a network of other families in the Manawatū region who have been through their own experiences with childhood cancer. We have known some of the families in the group since we went through cancer with Latisha, so for years it has helped us know we aren't alone.
Now two years old, Jaxon is a happy and friendly wee boy who loves playing outside and interacting with people. He has recently started going to kindy a few hours a week to introduce him to playing and socialising with other kids. He is blind in the part of his left eye where they treated his tumour as a baby, so he only has peripheral vision in that eye, but it's lucky that they were able to catch it early enough that he could keep good vision in his right eye.
Through all the challenges we have faced as a family, we have focused on staying positive. We always enjoy the good times, and during the bad times we just remember that they are not going to last. It's hard, but every day is worth it.
Photo credit: Adrian Malloch Photography
We need your help
No family should have to live through the heartbreak of having a child with cancer without support.

Please will you make a donation today to help ensure that Kiwi families can continue receiving essential support when they need it most?