Micaiah's story
How this Christchurch family dealt with the child cancer diagnosis of their four-year-old son, Micaiah
Over ten worrying days, Micaiah's parents, Lauren and Glenn, took him to two doctors on five separate occasions. Eventually, the doctor became concerned about how long the fever had lasted and admitted him to Christchurch's Children's Acute Assessment Unit.
Once admitted, Micaiah's blood was taken and tested, which ruled out glandular fever and Kawasaki disease. The family breathed a sigh of relief when they were told Micaiah might be able to go home with an antibiotic.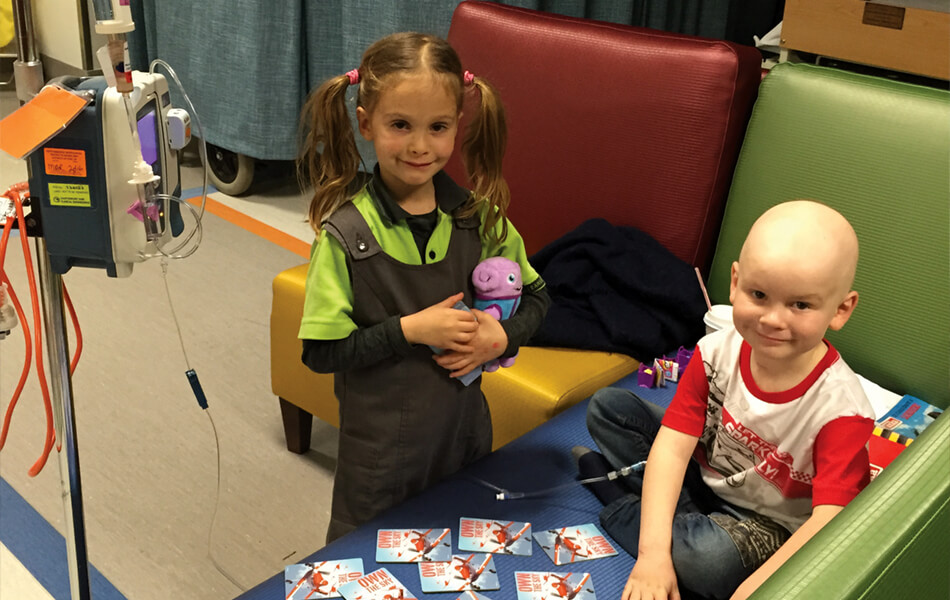 Understandably, Micaiah's parents thought it was the end of their scare, but any comfort dissolved when a doctor told them they had picked up something "obscure". The doctor wanted Micaiah to undergo a bone marrow biopsy the next morning to look into a potential case of leukaemia.
After an anxious wait for the family, the oncologist confirmed the worst: it was leukaemia. His devastated parents struggled to process what was happening.
"We knew Micaiah wasn't well but didn't realise just how sick he really was. It was a total shock," notes Lauren.
Micaiah was admitted immediately to Christchurch's Children's Haematology Oncology Centre (CHOC), where he started receiving chemotherapy treatment. Lauren recalls how overwhelming everything was as she and Glenn tried to come to terms with what was happening, while trying to support both Micaiah and his six-year-old sister, Juanita.
Five days after being diagnosed, Micaiah met his Family Support Coordinator from the Child Cancer Foundation.
"Micaiah's coordinator was one of many people we met during the first few days, so it was a bit of a blur." Lauren says, "It was only later that we'd come to realise just how much help our coordinator and the Foundation would provide."
Micaiah initially stayed at CHOC for 12 days while he received chemotherapy treatment. He and his family were in Micaiah's hospital room for most of the 12 days, but they were able to spend some cherished time at home in between receiving treatment.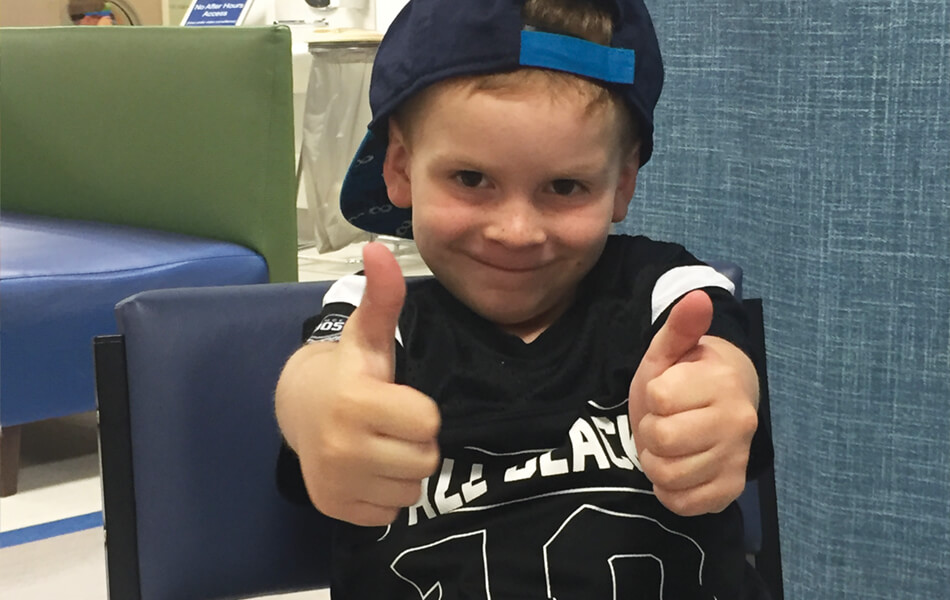 "When he came home for a few precious hours, Micaiah would crawl into his own bed and spend time with his beloved dog, Lulu. The visits gave him a chance to just be himself, away from the hospital where he was constantly being poked and prodded."
His 12-day stay at the hospital over, Micaiah was finally able to go home. However, his chemotherapy continued three to four times each week for a further 28 days, meaning he had to be taken out of pre-school. Glenn was fortunately able to continue working as a quantity surveyor, but Lauren had to give up her job as a gym manager so she could focus on Micaiah's health.
"It was an exhausting time," notes Lauren. "Micaiah was constantly hungry and he was also unhappy, frustrated and struggled to sleep because of the steroids."
Because his immune system was compromised, Lauren and Micaiah didn't leave their home for any reason other than hospital visits.
After the 28-day treatment phase came to an end, Micaiah underwent a further eight months of chemotherapy, which he completed without any major difficulties. He then moved onto a two-and-a-half year maintenance treatment plan, which unfortunately didn't go as smoothly as anticipated.
"We expected life to go back to some semblance of normality once Micaiah moved into the maintenance phase in 2016, but if anything things became more challenging." Lauren says, "Micaiah had started going back to school, but he picked up a few nasty infections and we ended up spending a lot of unexpected time at the hospital."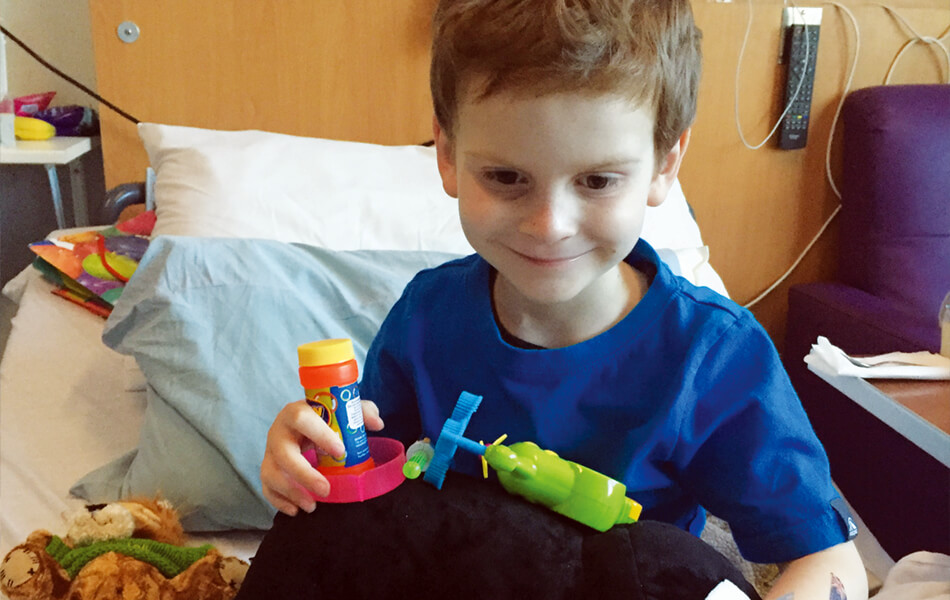 Consequently, Lauren wasn't able to go back to work as they had hoped, which put great strain on the family's finances. Their Family Support Coordinator helped the family secure petrol and food vouchers, which gave them some breathing room. Their coordinator also supported the family through the mental and emotional struggles of childhood cancer, including putting them in touch with other families fighting the same battle to help normalise their experience.
In May 2018, much to the delight and relief of his family, Micaiah finished his maintenance treatment. He's now back at school full-time and Lauren is working again. Lauren says that although there have been ongoing challenges and changes, they are incredibly proud of how Micaiah and the family handled their cancer experience.
"Micaiah was almost always positive and bubbly and never resisted any treatment. Micaiah still struggles physically and emotionally, but he has started playing golf which he loves. We hope he will continue to play and keep improving in his day-to-day life, which is all any parent wants really."
How you can help
If you would like to help families like Micaiah's, please make a donation today.
Every dollar you donate makes a huge impact for Kiwi kids with cancer and their families.